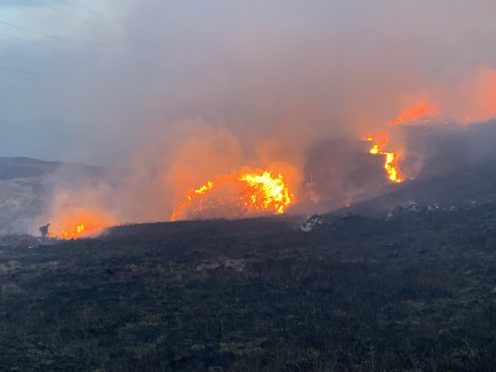 Gamekeepers have been praised for their swift actions in tackling a croft blaze close to the scene of last year's devastating wildfire in Sutherland.
Workers from the Bighouse, Skelpic, Achentoul and Shurrery estates swung into action using leaf blowing equipment and fire beaters shortly after spotting smoke rising from whin bushes on a croft on Tuesday evening.
The gamekeepers were coordinated by Bighouse estate staff using radio and phones and were on-site with members of the local community before the fire could spread.
Fire appliances were brought in from Dornoch to assist the local fire crew, gamekeepers and residents.
The Scottish Gamekeepers Association (SGA) said flames from whins fanned out onto rank heather in wind and, without timely intervention, could have caused more serious damage.
It said the gamekeepers' professionalism and fire management skills helped to control the blaze.
Last May, a fire which burnt for six days in the area was estimated to have released the equivalent of six days of Scotland's total greenhouse gas emissions.
Scottish Gamekeepers Association Chairman, Alex Hogg, said: "Well done to the fire crews, residents and the gamekeepers for their swift actions, especially as this was nothing to do with estate activities.
"They put their own personal safety aside to turn out, as they have often done.
"We are pleased to work closely with the fire service and reiterate that our members will assist, wherever required."
Last week, muirburn was outlawed in Scotland during the coronavirus lockdown.
But the SGA said its members would still help frontline services at wildfires.
It said the fire service were not called to any Scottish grouse muirburn fires this season, before it was suspended during the lockdown.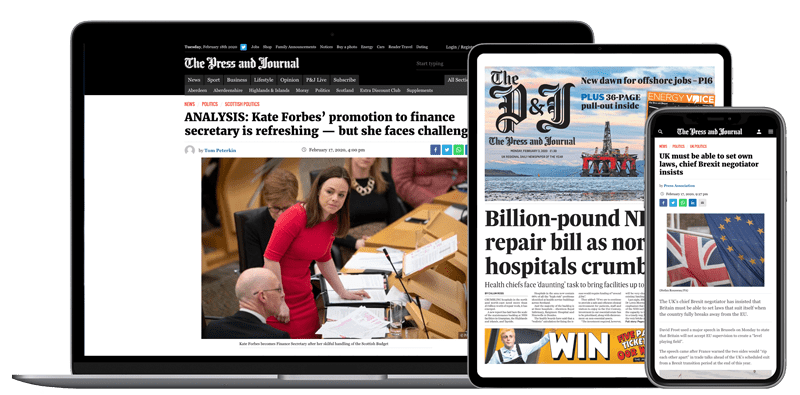 Help support quality local journalism … become a digital subscriber to The Press and Journal
For as little as £5.99 a month you can access all of our content, including Premium articles.
Subscribe