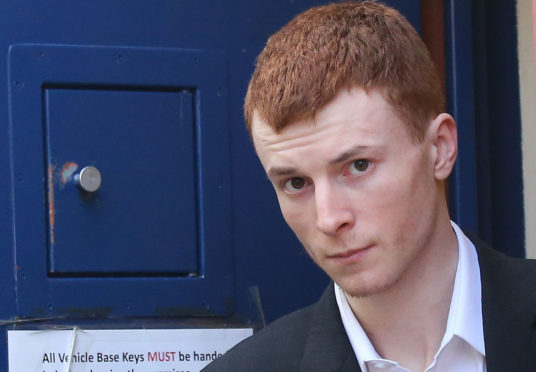 A man has been jailed for almost three years for an "unprovoked, sustained and frenzied attack" on a police officer.
Adam Wright, 24, left PC Siobhan Sharkey believing she would die as he tried to gouge out her eye and tried to choke her.
He also tried to choke her and pulled out clumps of her hair as he rained "haymaker" punches on her in Fort William on August 22 last year.
Despite another officer trying to stop the assault as "back-up" was 10 minutes away, it was only the intervention of onlookers in the garage forecourt that Wright was pulled off her.
Wright appeared at Inverness Sheriff Court yesterday for sentencing by Sheriff Sara Matheson.
She told him no other disposal other than custody was appropriate, saying: "This was an unprovoked, sustained and frenzied attack on a female officer. All members of the emergency services are entitled to the protection of the courts.
"The reasons for the sentence are that you have shown a lack of remorse and your immediate reaction in the aftermath was that this officer deserved it. Also you present a risk to the public and you have no respect for authority."
Wright, from England but described as a prisoner, previously admitted assault to severe injury.
The Sheriff jailed him for 32 months, backdated to August 23, and on his release he will be supervised for a further year.
His lawyer Graham Mann accepted a jail sentence was inevitable but said his client had been diagnosed with autism and a psychosis.
He added: "There was a trigger in this for him when he was stopped by the police. He had an obsession about finding somewhere he could live where he was away from people.
"When he was stopped by police in a car he should not have been driving, his perception was that the police were removing him from his sense of peace of mind and calm.
"The psychologist's report I would hope puts his actions in context. I accept it was a traumatising incident for the police officer and he shows a lack of empathy."
Fiscal depute Karen Aitken said the officer was badly injured, suffering multiple bruises, scratches to the corneas of her eyes, significant swelling and only returned to work in the past few weeks on a full-time basis.
Mrs Aitken said Mrs Sharkey also suffered from anxiety and depression and will have require regular check-ups on her eyesight.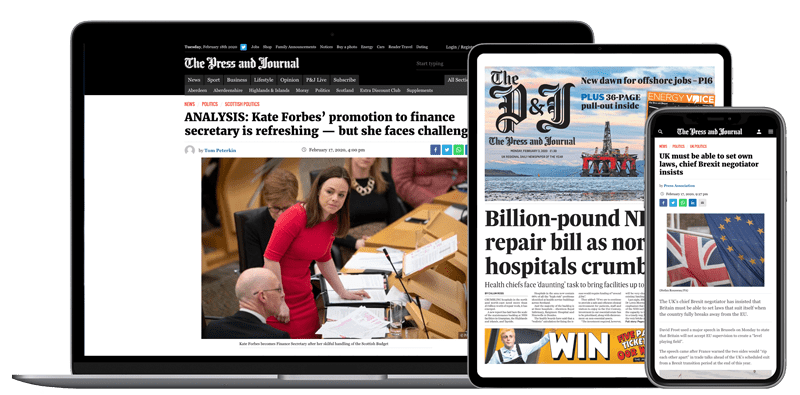 Help support quality local journalism … become a digital subscriber to The Press and Journal
For as little as £5.99 a month you can access all of our content, including Premium articles.
Subscribe