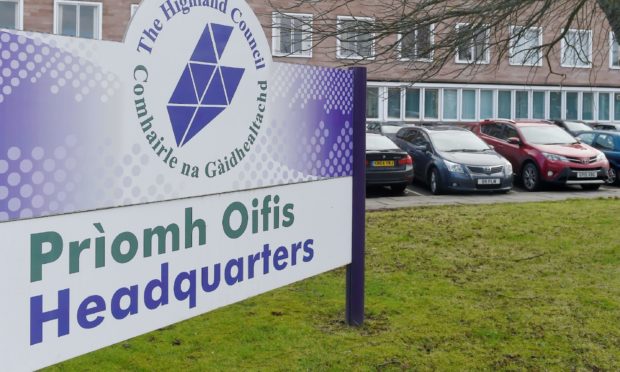 The Highland Council is encouraging people to stay at home this Easter as car parks across the region remain closed amid the coronavirus lockdown.
Fifteen 'attraction' car parks across the Highlands will be closed this Easter weekend to discourage people from making unnecessary travel.
Although not advised, visits to the countryside are still permissible.
Convener of the Highland Council, councillor Bill Lobban said: "We all have an important role to play in slowing the spread of coronavirus and it is good to see people taking this very seriously and adhering to the national guidance.
"While we would normally welcome tourists and visitors to the Highlands, I would appeal to you for now to remain at home and stay safe and we will welcome you back in the future when it is safe to do so. The beauty spots will still be there when this is all over."
Divisional commander chief superintendent, George Macdonald said: "Firstly, I would like to thank the vast majority of the public who are adhering to the guidance set out by the Scottish Government so far – the response we have received has been overwhelmingly positive and, in the face of such challenging circumstances, this has never been needed more.
"With the Easter weekend approaching, I appreciate this will be more frustrating than ever however effective social distancing is essential to protect each other, support key workers, take strain from the NHS and save lives
"Wherever our officers encounter people outside, we will engage with them if necessary to establish their circumstances, explain the guidance and encourage them to comply with it if they are doing something that is putting others at risk.
"Only as a very last resort will enforcement action be used where people continue to defy the clear advice being given."
NHS Highland's director of public health Dr Ken Oates said: "As a community we in the Highlands are friendly, welcoming and hospitable to the thousands of visitors we get all year every year. However, we are currently in a situation that has never been experienced before and for the first time we are making a plea for you to stay away.
"National advice is quite clear that we, as a nation, need to stay at home, self-isolate and stop all non-essential travel. Our health and social care staff are also doing everything in their power to protect our patients and our local communities to ensure we are ready for what the next few weeks could bring.
"I would ask everyone to protect those in your communities who are most vulnerable; by complying with these measures you can help save lives. Please stay at home."
The car parks which will be closed until further notice in Highland are as follows:
Achmelvich, Beach Car Park
Assynt – Inchnadamph Hotel Car Park
Clachtoll Beach Car Park
Duncansby Head Car Park
Dunnet Head Car Park
Dunnet Seadrift Car Park
Dunvegan, Coral Beach Car Park
Durness – Sango Beach Car Park
Durness, Smoo Cave Car Park
Little Gruinard Beach Car Park
Noss Head Car Park, Wick
Quirang Car Park, Skye
Reiss Beach Car Park, Wick
Staffin, Kilt Rock Car Park
Storr Car Park, Skye