Campaigners call for Cairngorm funicular plans to be halted
Campaigners have demanded a "vanity project" to repair the Cairngorm funicular is put on hold until the plans can be fully scrutinised.
The railway ceased operation in October 2018 after a series of major structural defects were discovered on the line.
Highlands and Island Enterprise (HIE) – owners of Cairngorm Mountain Ltd – have pledged to repair it at at cost of £10million, as opposed to demolishing it for £13million.
A consultation was held earlier this year, and the organisation is preparing to share those findings with the public in due course.
HIE will 'move heaven and earth' to get Cairn Gorm funicular running
A spokesman stressed the application is still available for viewing and comments are welcome.
But furious campaigners have questioned the expense – and the need for the project, which they claim will only return the funicular to its "failed state."
Alan Brattey, chairman of  the Save the Ciste campaign said he feels the timing of the application may have been a "deliberate" move by resort owners to "smuggle the application through while no-one was looking" amidst the coronavirus pandemic.
He claimed: "It's going to cost a huge amount of money. They are talking about an average of £10million but that won't be the end of the matter. That doesn't include replacing the computer control system which will certainly be at least another £1m, perhaps closer to £2m.
"The bill is going to be closer to £15m than it is to £10m and particularly in the present circumstances, you would have to question where that amount of money is coming from.
"We question that level of expenditure which is simply going to return the funicular back to the failed state it was in before it actually failed mechanically."
The campaigners say the attraction has declined in popularity over the last 20 years, with passenger numbers falling by more than 25%.
Figures show the funicular ferried more than 174,900 passengers to the peak of the Cairngorms each year in its first five years of business, before a drastic drop to more than 130,900 over the last five years.
End of Cairngorm funicular considered with removal costs put at £13.3m
Mr Brattey insisted it is important the application is halted until it can be properly scrutinised.
He said: "There has never been any question that they would move to fix this but it's a HIE vanity project and they are determined to prove that building it in the first place was the right decision although the data says it was the wrong decision and everybody knows it.
"They are quite happy to chuck our public funding at stupid projects that don't generate any money."
A spokesman for Highlands and Islands Enterprise (HIE) said: "HIE has consistently said that our preferred option is to bring the funicular back into service as quickly as possible, subject to approval of a robust business case and the strengthening works gaining planning and regulatory consents.
"We have actively promoted the current planning application through the usual channels and would encourage anyone with an interest in Cairngorm to take the opportunity to review our plans and to comment if they wish."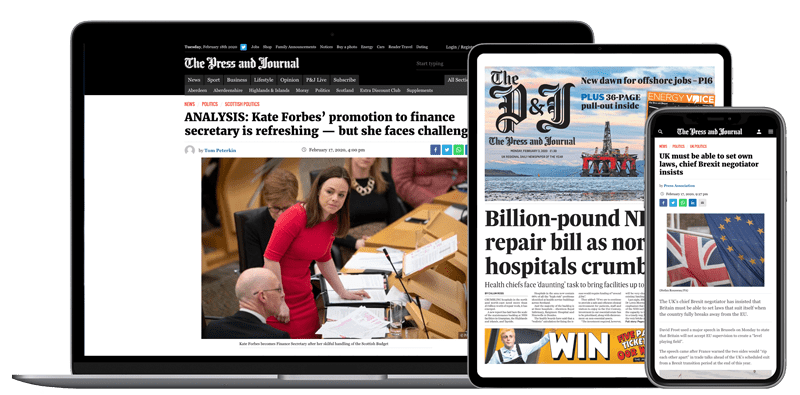 Help support quality local journalism … become a digital subscriber to The Press and Journal
For as little as £5.99 a month you can access all of our content, including Premium articles.
Subscribe