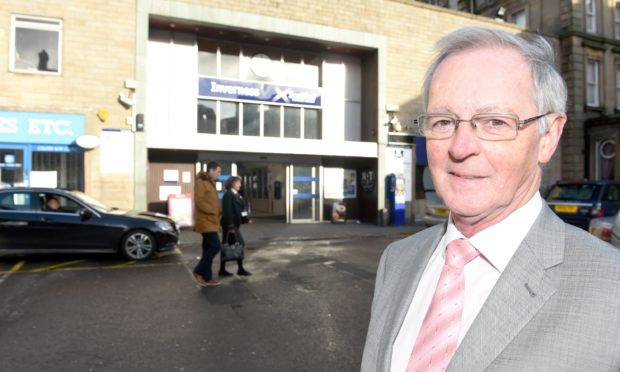 An e-bike share scheme and hubs are to be rolled-out across Inverness following the success of similar initiatives in towns across the Highlands.
The project is part of Highlands and Islands Transport Partnership (Hitrans) effort to promote low-cost and healthier mobility option for residents.
It is hoped the e-bike share scheme will be adopted by residents for both everyday travel and leisure use.
A contract, worth in excess of £206,000, is currently being advertised for a contractor to deliver the design, supply, installation, operation and maintenance of the public hire e-bike scheme over the course of the next three years.
Councillor Allan Henderson, chairman of Hitrans, said: "Cycling is one of our most effective, healthy and environmentally-friendly forms of transport, and we work closely with many partners to encourage active travel in our area and hopefully these e-bikes can.
"It has always been the plan to roll this out in Inverness and is almost like a natural progression. Funding has become available and we are now able to do this.
"As we look at the present time and the lockdown there has been, people are doing more exercise than ever before and it is actually a very opportune time to deliver this.
"Inverness actually has the most active travel routes already in place because of previous investments from the council, Hitrans and Sustrans and this delivers the opportunity for people to be able to move about safely as well."
The rollout in Inverness follows the success of similar schemes in Grantown, Aviemore and Fort William.
Mr Henderson added: "It is an exciting time. These schemes aren't just invented one night and rolled out the next day.
"They take a long time in the planning and then you have to be able go forward from the feasibility studies to the funding, so they take a bit of time.
"It is always nice to see when one of these schemes comes to fruition and then you know the work you are doing is beneficial for the whole of the Highlands and Islands.
"The more people that see e-bikes, the more people it encourages to do it."
Funding for the project has been secured from the Scottish Government and Stronger Combined, a North Sea Region Programme to reorganise transport to tackle mobility and sustainability challenges and which has been supported by the European Regional Development Fund.
Hitrans Partnership Director Ranald Robertson said that he hopes the scheme will be up and running by the end of the current year.
He added: "Our trial schemes currently running in Aviemore, Grantown on Spey and Fort William have seen e-bikes made available on loan to key workers for commuting or exercise during the current Covid-19 crisis.
"The aim of the Inverness pilot is to increase the low-cost mobility options available to residents and visitors, enabling shorter journeys within the city to be made by bike.
"This in turn will help to reduce carbon emissions, pollution and contribute to Highland Council's response to the climate emergency."