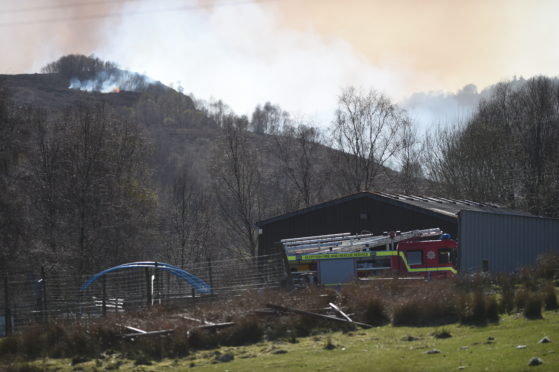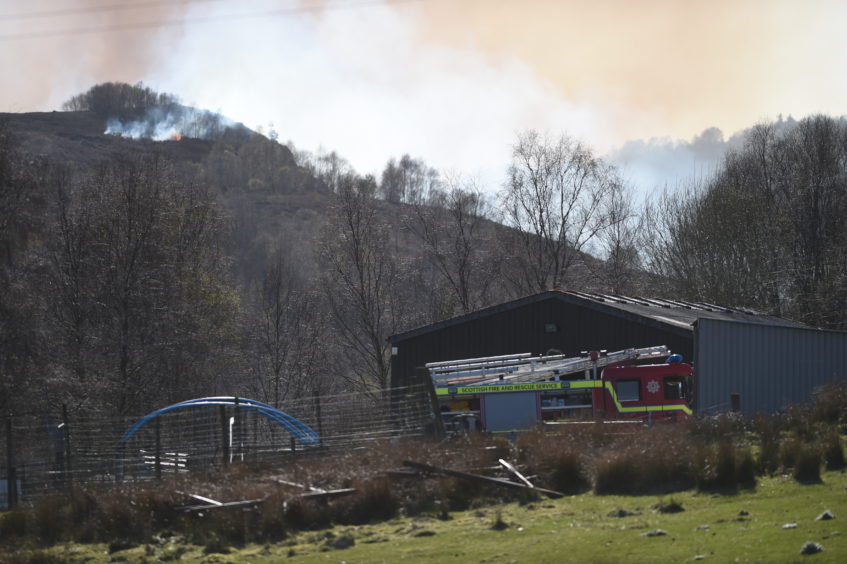 Fire crews tackled a huge wildfire which spread over a patch of gorse in Ross-shire this afternoon.
The alarm was raised shortly after 1.30pm when the blaze was spotted in an area of heather at Tarvie, near Strathpeffer.
Two appliances from Dingwall were sent to the scene and were joined by teams from Inverness and Beauly as well as a special wildfire unit.
Firefighters said the blaze covered an area of almost half-a-mile by half-a-mile.
Teams spent several hours using knapsack sprayers and beaters to try to bring the outbreak under control, and were expected to be on site for much of the night.
Earlier this month the fire service said that, despite fewer people going into the countryside during the coronavirus pandemic, parts of the nation remained at significant risk of wildfire due to the long spell of warm, dry weather.
Crews urged people who live in the countryside, or may go to rural areas to exercise, to use extreme caution as wildfires could place unnecessary pressure on the emergency services at a time when personnel are badly needed elsewhere.
Last year two of the UK's largest wildfires, at Thurso and Aberlour, devastated vast areas and drew upon huge volumes of emergency service resources.
During the spring period last year, fire crews contained more than 2,000 fires involving grasslands, woodlands and crops, three times as many as the same period in 2018.