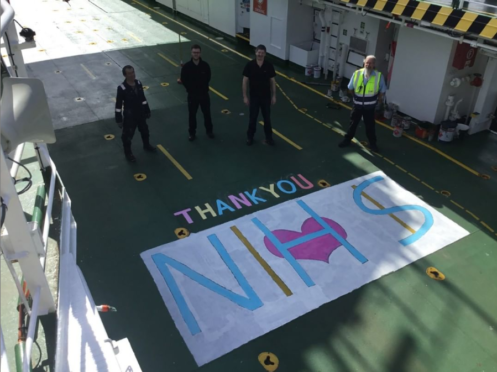 CalMac has paid homage to the NHS by redecorating one of its car decks.
While ferries are still serving island communities and bringing in food and medical supplies, the company has repeatedly urged people to stay at home.
Now members of the MV Hallaig, which operates the shuttle service between Skye and Raasay, have decorated the car deck with a colourful mural for the NHS to show their appreciation for their work.
CalMac's director of operations, Robert Morrison, said: "As key workers themselves our staff are only too well aware of the immense dedication of everyone working to keep us safe and to keep the country running in these difficult times.
"Even though they are at sea they still wanted to join the rest of the country in showing their appreciation of their colleagues in the health service, in transportation, in shops and in every other essential service sector."
James Gillies, a crew member aboard the MV Hallaig, said: "We all have to reason be thankful for the work of the NHS through the care and support staff have shown to family members, both in the past and at present."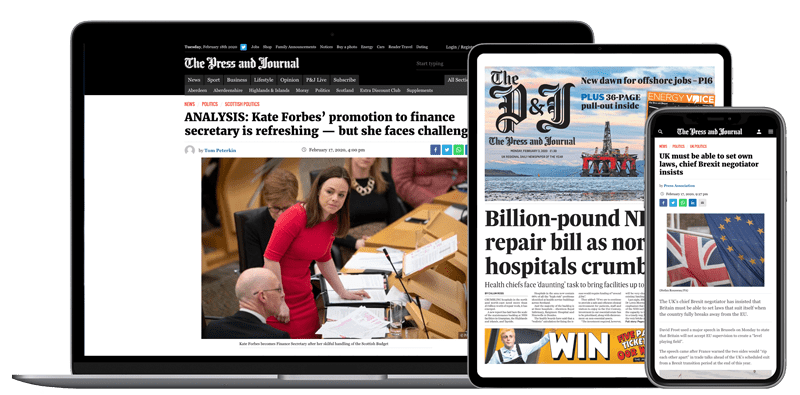 Help support quality local journalism … become a digital subscriber to The Press and Journal
For as little as £5.99 a month you can access all of our content, including Premium articles.
Subscribe