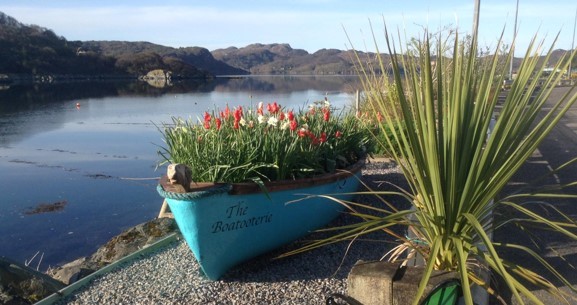 A Wester Ross community garden has become a "ray of hope" for a Highland community after being restored following devastating winter storms.
The Sitooterie Wildlife Observation Garden in Pier Road, Gairloch, was created as a wheelchair-friendly area for residents to enjoy views across the loch.
In January, residents rallied to save the seaside garden after it sustained serious damage due to 70mph winds and a huge tidal surge during Storm Brendan.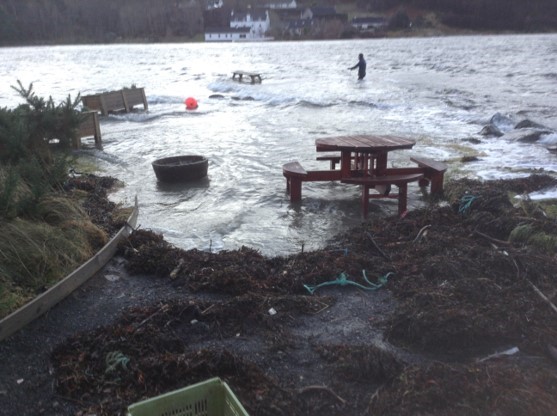 Their efforts saved several benches, tables and planters from being swept away, however, several tubs and many plants were lost.
The garden has now been restored to its former glory, bursting into life with a huge spring display of daffodils and tulips.
Sitooterie co-ordinator David Carruthers said: "The reaction to rescue the garden during the storm was just amazing and the structural repairs were completed very quickly.
"The support since then has been continuous and so encouraging. Everyone wants the garden to survive and flourish."
The transformation was made possible by donations from the wider community which covered the costs of the repair work.
Villagers leap to the rescue of storm-battered Wester Ross garden
Many locals are now enjoying the views as part of their daily exercise during lockdown.
Mr Carruthers added: "Unfortunately, there have been no visitors to enjoy the current display, but the reactions from locals have been so supportive and often very moving.
"One local has told me that she sees the Sitooterie's spring display as a light at the end of a very dark tunnel, and a ray of hope for the future".