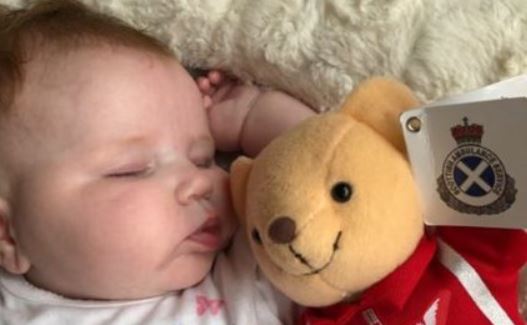 A young Shetland mum has thanked medical teams for saving her baby's life following a terrifying birth ordeal on Christmas Eve.
Evie-Mae had to be airlifted to the mainland for emergency care within minutes of her birth after developing breathing problems.
Mum Rachel Moynes, 23, had to remain behind and was told she was unlikely to be able to see her baby again until Boxing Day when she was finally able to travel.
She is incredibly grateful to the doctors, nurses and paramedics who helped provide such swift care to her daughter and saved her life.
Evie-Mae was born at Shetland's Gilbert Bain Hospital at 3.27pm on December 24, to proud mum Rachel and her fiancé Michael,27.
The newborn – Rachel's second child – weighed a healthy 7lb 12oz, but moments after the "extremely quick birth" she began suffering from a lack of oxygen.
Miss Moynes recalled the "terrifying experience" saying: "She was ventilated right away and her treatment began with the amazing team in Shetland while they waited on the air ambulance team to arrive."
As Evie-Mae's condition deteriorated, paramedics Jane Mott and Kaylee Garrick scrambled from Lerwick Ambulance Station to the hospital.
The infant and her 27-year-old father were transferred to the air ambulance before being flown, at around midnight, to the neonatal unit at Aberdeen Royal Infirmary.
Unable to travel having just given birth, Miss Moynes was left behind.
The mum-of-two was stunned and delighted, however, when three members of the air ambulance team from Aberdeen, including consultant Vijender Kistareddy, neonatal transport nurse Shereena Steel, and paramedic Peter Craigmile, had volunteered to fly her to Aberdeen on Christmas Day to be reunited with her newborn daughter.
She added: "I was told that I may not be able to get a flight to see her until Boxing Day which, as you can imagine, was terrifying as she was extremely poorly.
"But then the midwives in Shetland told me that a team had volunteered to come back up for me on Christmas Day so I could be reunited with my baby girl sooner, which I'm incredibly grateful for."
The family spent just under three weeks in high dependence care in the north-east before being allowed to take their daughter home to meet her brother, Caleb.
Four months on, Evie-Mae is doing well and her mother says she will be forever indebted to the medical teams for their work and generosity in helping to make the whole family "feel so safe" during such a difficult time.
She said: "If it hadn't of been for the teams in Shetland, the team that transferred her to Aberdeen and the team that looked after her in Aberdeen, she wouldn't be here.
"We can never repay them all for the amazing work they have done.
"Without these amazing services and staff, my little girl, Evie-Mae, would not be here today.
"To everyone who helped, we have no way of ever thanking you all but we will forever be in your debt and we wish we could thank you in person."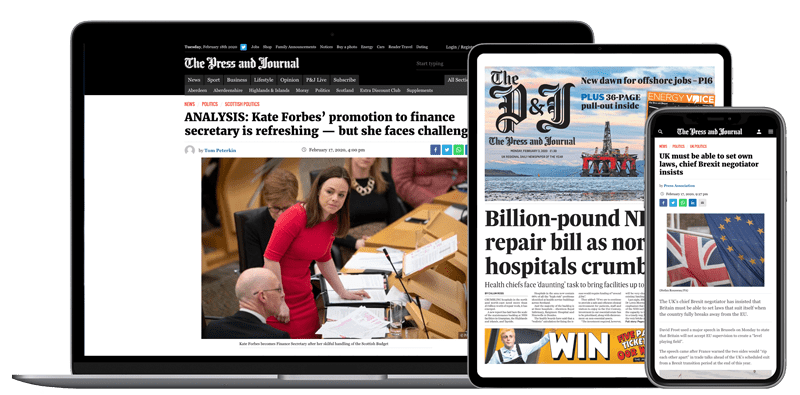 Help support quality local journalism … become a digital subscriber to The Press and Journal
For as little as £5.99 a month you can access all of our content, including Premium articles.
Subscribe