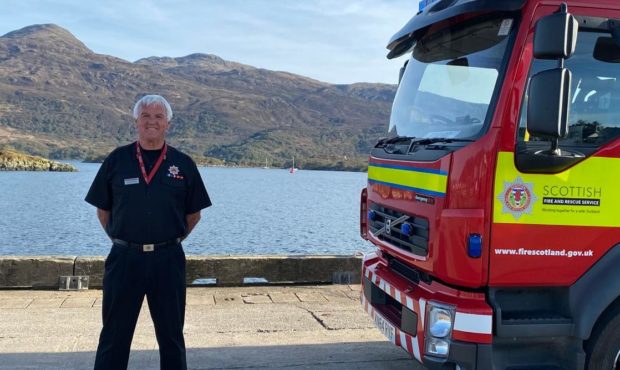 The curtain on a career spanning four decades has been brought down as Kyle fire station's Watch Commander Donnie Maclean calls time on his 37-year career with the fire service.
Mr Maclean, who has devoted thousands of hours to protecting the local community, has stepped down from his role at Kyle Fire Station following a bout of bad health.
The Kyle man has led his station for a large proportion of his career, coupling up his role as a retained firefighter with his usual day job as a train driver.
Mr Maclean first joined the service back in 1983 overseeing numerous changes in the service since, including the merger into the nationalised Scottish Fire and Rescue Service.
Derek Wilson, the fire service's Local Senior Officer for Highland, paid tribute to his colleague, saying: "Watch Commander Donnie MacLean is without doubt one of the most well-known, inspiring, and respected officers in Highland.
"He has provided an enormous commitment to both his community and the Scottish Fire and Rescue Service through his 37 years of exemplary service.
"As well as using his years of operational experience to lead his crew to deliver positive outcomes at a huge variety of incidents, he has also been proactively involved in fundraising for local groups with the rest of his crew.
"Donnie will be missed by his crew, his district officers and Scottish Fire and Rescue Service personnel across Highland, but he leaves a legacy of professionalism and good spirit."
Broadford will truly miss the friendship, craic and banter from Donnie at Kyle, a true gentleman, Donnie is a truly inspirational committed member of his community and the fire service, We'll miss you Donnie, big love and firefighter hugs from all the Broadford crew 🚒🥰 pic.twitter.com/6ecxqLamBI

— Broadford Community Fire Station (@BroadfordFire) April 30, 2020
Mr MacLean has worked alongside numerous colleagues over the years, including his son Andrew who praised his father's commitment and dedication to the job.
He said: "Growing up we were surrounded by it and dad would take off at any time day or night and that was just the norm.
"His dedication has been incredible.
"Often he would put his role ahead of family outings – we would be all packed and ready to go but because it wasn't computerised back then we would only find out when he went to put his tally up.
"He has put the community first and his dedication over that amount of time has been something else.
"It is an honour and a privilege to be able to work alongside any family member and even more so when it is your father."
Mr MacLean said he will look back on his career with a great sense of pride.
He said: "It has been a big part of my life, but also my families as you are waking them up when the pager goes off.
"It was a proud day when Andrew joined as he is following in my footsteps and it was a proud day again when he took on the full-time role in Kyle.
"The legacy will live on in the family and that is great.
"In a way, it is sad to stand down but I just felt the time was right."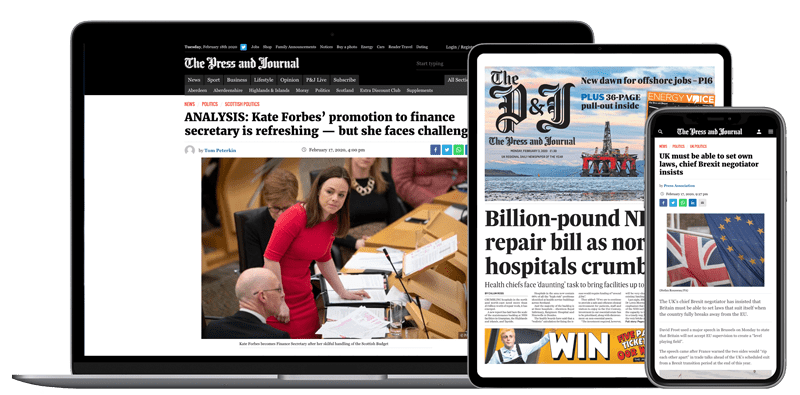 Help support quality local journalism … become a digital subscriber to The Press and Journal
For as little as £5.99 a month you can access all of our content, including Premium articles.
Subscribe