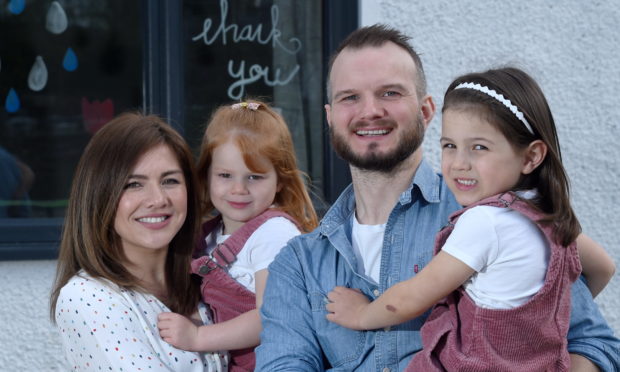 An Inverness man has encouraged members of the public to continue to use the NHS during coronavirus after receiving the all-clear 10 years on from his cancer diagnosis.
David Kennedy, an architectural technologist, received news on Thursday from health chiefs that he no longer requires an annual check-up at Raigmore Hospital's oncology department.
Mr Kennedy, who underwent an operation and dose of chemotherapy as part of his treatment for testicular cancer, has decided to use his swift diagnosis and positive experience of the NHS to encourage others to seek medical assistance should they require it during the current crisis.
The father of two's plea comes as NHS health boards across the country reassure members of the public they remain fully operational for all non-Covid related business.
The 36-year-old said: "I'm not really one for sharing my story but I would hate for somebody in a similar situation to be sat there not wanting to go to the doctor because of coronavirus just now.
"It is so important that they do.
"For me, I just thought something wasn't quite right."
Mr Kennedy was quickly referred to Raigmore Hospital for further tests and scans before he was delivered his diagnosis.
He has said the whole process was extremely smooth and is indebted to NHS staff for their care and compassion during his treatment.
Mr Kenndy is urging others to follow suit and visit their GP should they be experiencing any health issues.
He said: "Definitely go. I was lucky that I went and just because we are in the middle of a crisis just now doesn't mean that you should let your health suffer.
"There is still capacity for the NHS to see people.
"It might not take the traditional form that people are used to, but modern technology is great."
Mr Kennedy has also encouraged men who might be experiencing similar concerns to seek medical advice for reassurance.
He added: "I think men have a tendency to think it is all going to be fine.
"I don't know where it comes from, but from my point of view certainly, I think it is a case that you don't want to bother anybody or put them out and I think that is the attitude change that needs to be shifted.
"Certainly when it comes to your health, and it is something I realised with GPs, the NHS and with having kids, is that if you are in any doubt, then get it checked.
"It is one appointment and from there they can let you know pretty quickly if it is something you should be worrying about, or if it is something you can put aside."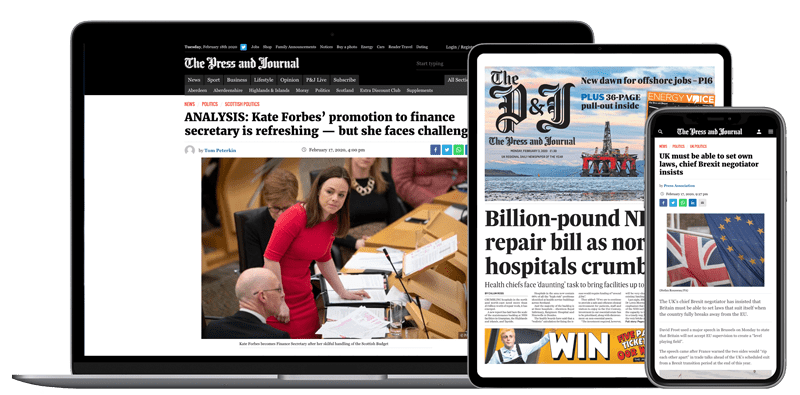 Help support quality local journalism … become a digital subscriber to The Press and Journal
For as little as £5.99 a month you can access all of our content, including Premium articles.
Subscribe