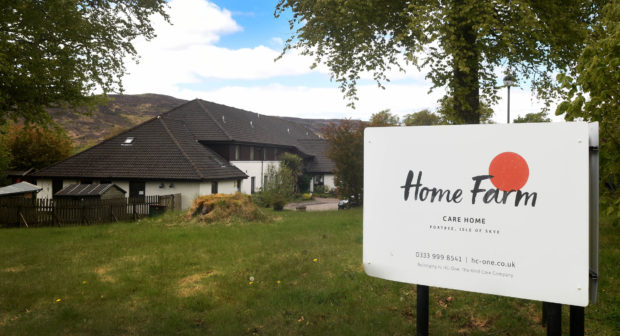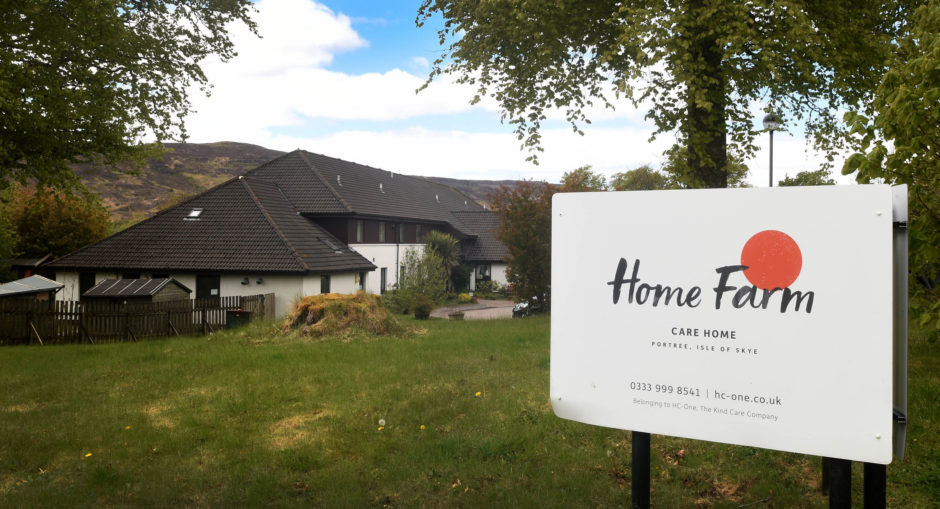 Operators of a care home where 10 people have now died from coronavirus will appear in court on Wednesday.
The Care Inspectorate is taking legal proceedings to remove HC One's operating licence following the outbreak at Home Farm Care Home in Portree.
It was confirmed last night that a tenth resident had died from the virus.
Details of the court hearing, which will take place at Inverness Sheriff Court, emerged as Health Secretary Jeane Freeman announced she was seeking emergency powers to allow the Scottish Government to take over failing care homes when lives are at risk from Covid-19.
Under the proposals, ministers would have the power to apply to a sheriff court for an emergency order to temporarily manage a care home for up to 12 months.
The Care Inspectorate already has the power to make an application to the sheriff to cancel the registration of a service where it has concerns about the life, safety and well-being of any residents – which is what it attempting with HC One for the Home Farm Care.
Ms Freeman said: "It is of paramount importance that anyone living in a care home or using other care services, as well as those supporting them, are provided with the best possible care. We will do everything we can to ensure that remains the case. We are fortunate that this high standard of care is the norm for the vast majority of care home residents in Scotland.
"However, for the duration of this pandemic I believe that it is critical that a clear safety net is in place to ensure that if a care provider was unable to continue to deliver services, that the people who depend on those services should not be impacted. Our proposals build on established powers and would put beyond doubt that immediate action can be taken if continuity of care was jeopardised for any reason."
On Tuesday, the Care Inspectorate carried out an unannounced inspection at Home Care Farm, just a week after first visiting, and raised "serious and significant concerns".
As a result, NHS Highland stepped in to provide social care management, nursing leadership and direct care.
HC One has apologised to families and the local community but said they are "disappointed" with the action being taken by the Care Inspectorate.
A spokeswoman said: "We have accepted the shortcomings at Home Farm and apologise to our residents, their families, and the local community.
"We are fully committed to making significant improvements at the home and determined to put things right.
"We are disappointed that the Care Inspectorate is taking the steps that it is, but we will continue to work in partnership with NHS Highland at the home to implement a robust action plan, with an unwavering focus on delivering the best possible care for residents."
As news of the latest deaths spread, Skye MSP Kate Forbes and Councillor John Finlayson said their thoughts were with the families of the victims.
Mr Finlayson said: "This is more very sad news for the families involved and the wider Skye community, and my thoughts and condolences go out to everyone who has lost a loved one."
Last night, it emerged a staff member at Glenisla Care Home in Keith has tested positive for coronavirus.
Tests were carried out on staff between Sunday and Tuesday after a resident contracted the virus on May 1 while in hospital.
The staff member is part of the ancillary support team and does not work in a care role.
A Glenisla spokesman said: "The employee is asymptomatic and in good health but is self-isolating in accordance with medical advice.
"No further cases have been identified at this stage.
"Nevertheless, we continue to implement our robust infection prevention and control procedures in line with national guidelines, and residents remain in isolation in their own rooms as a further precaution."
Meanwhile, a row erupted over new Health Protection Scotland guidance suggesting staff who have tested positive for the virus can work until the end of their shift if there is no replacement.
Chief nursing officer Fiona McQueen stressed that no-one who tests positive should be in the frontline caring for residents, and will instead isolate until a replacement is drafted in.
But Labour's health spokeswoman Monica Lennon called for the removal of the guidance.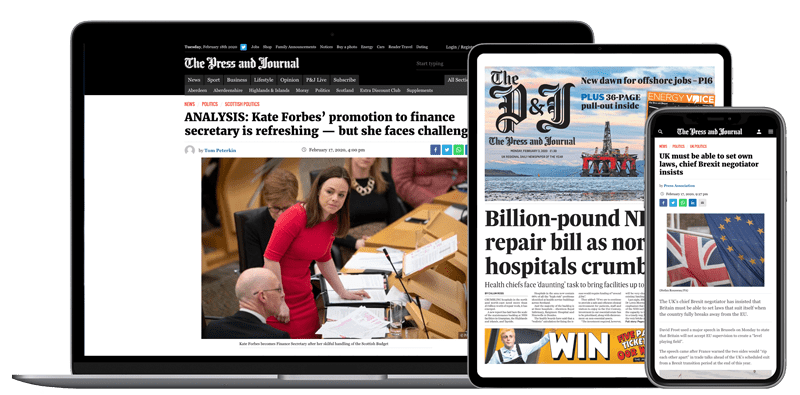 Help support quality local journalism … become a digital subscriber to The Press and Journal
For as little as £5.99 a month you can access all of our content, including Premium articles.
Subscribe