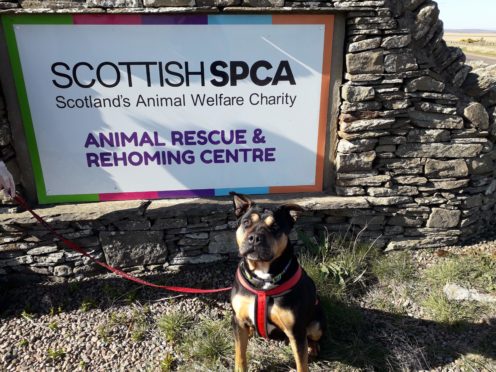 Animal conservationists in the Highlands have welcomed a £1,000 cash boost.
The Scottish SPCA in Caithness and Sutherland Animal Rescue and Rehoming Centre remains closed to the public amidst the ongoing coronavirus pandemic
With donations dwindling, the North Highland Initiative's community support programme have stepped in to help with a £1,000 donation.
The much-needed grant will help provide food, medicine and emergency vet treatment for around 25 animals in care and nine animals in foster care, whilst continuing to run services across the north.
Scottish SPCA Senior Trusts Officer, Ailsa Alcock, thanked them for their generosity during this "challenging time."
She said: "The Scottish SPCA is extremely grateful to North Highland Initiative Community Support Programme for funding our Caithness and Sutherland Animal Rescue and Rehoming Centre.
"The grant will be used to buy animal food and pay for essential vet treatment for animals in our care, or being fostered in the local community, at this challenging time."
Rottweiler Cross Scylla  continues to battling a number of health issues.
Residing at the charity's Highland Rescue and Rehoming Centre, she awaits a spay operation as well as a hernia fix and mammary lump removal.
Thanks to the grant, Scylla will undergo these essential operations in the coming weeks before being rehomed with her new family.
The North Highland Initiative's Community Support Programme, which launched in March, has already awarding grants of up to £1,000 for small initiatives in the education, conservation, and community service and support sectors in Caithness, Sutherland and Ross & Cromarty.
David Whiteford, Chair of the North Highland Initiative, said the small sum has helped them reach as many communities as possible facing hardship amidst the pandemic.
He said: "We're really pleased to have been able to provide financial support to the Scottish SPCA in Caithness and Sutherland.
"Our adapted NHI Support Fund is already helping communities that are experiencing particular hardship as a result of the ongoing coronavirus crisis. Our aim is to target areas, projects, and local initiatives for which Government Support packages may not be able to assist, and those ineligible for emergency funding."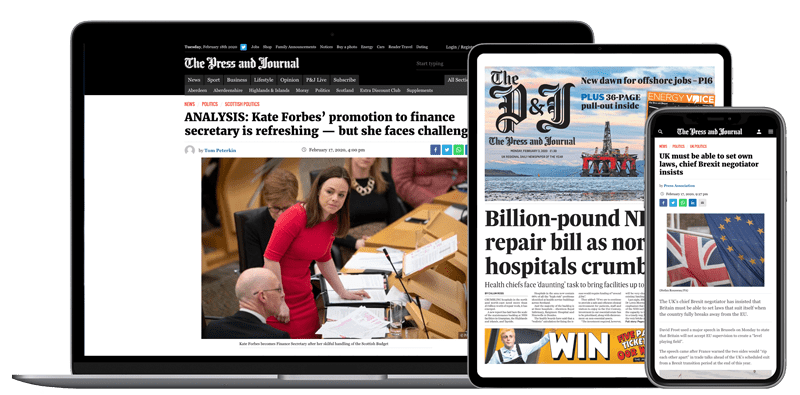 Help support quality local journalism … become a digital subscriber to The Press and Journal
For as little as £5.99 a month you can access all of our content, including Premium articles.
Subscribe