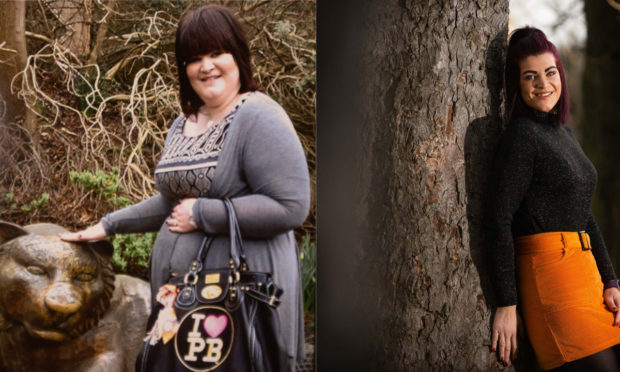 Looking back at family photographs, Kirsty Maxwell's young son no longer recognises her as the woman holding him as a baby – after she shed almost half her body weight.
At her heaviest, the 28-year-old from Nairn tipped the scales at 23st 3lbs.
She lived on fast food and ready meals and her unhealthy lifestyle, which included skipping breakfast and constantly snacking on crisps and chocolate, left her out of breath just climbing the stairs.
But not wanting her young sons, Hunter, five, and Eli, two, to eat the way she did, Mrs Maxwell decided to change her habits.
And since joining her local Slimming World branch she has never looked back, shedding an incredible 10-and-a-half-stone and dropping eight dress sizes.
She now has so much energy she tries to run at least 10km a week and walk a minimum of 10,000 steps a day.
She has even got the boys doing PE Live with Joe Wicks with her every morning during lockdown.
Mrs Maxwell said: "He knows it's him, but doesn't know it's me. He thinks it's someone else. The first time he said it, it was quite emotional that he didn't know that's me."
Mrs Maxwell, who before rarely set foot in the kitchen, also prides herself on cooking traditional home-made meals for the boys and husband Leroy, 30.
She admitted: "I used to love take-always and puddings and because I was young I had no interest in cooking. I'd buy a lot of ready meals and pizzas. And I was really bad for eating biscuits, crisps and chocolate, and I wouldn't even be hungry. I could eat a four-pack of Double Deckers in one day."
She now keeps a once-tight fitting size-26 red jacket that she can wrap around her body twice, as a reminder of how big she once was.
And at a much healthier 12 stone, after shedding 10 stone in little over two years, Mrs Maxwell was crowned as one of Slimming World's top 10 slimmers in the UK at the end of last year.
She joined the class a week after trying on the only size 24 wedding dress available in the shop.
She said: "It was horrible and puffy and made me look worse. I said if I was going to have to wear that I wasn't going to get married, and that also helped spur me on. I went to Slimming World a week later, the dress scared me so much."
She lost six stone ahead of her wedding – walking down the aisle in a curvy size 16 dress of her choice – before falling pregnant with her second son.
Mrs Maxwell suffers from epilepsy and, since shedding more than both her sons weight combined, she had gone from the highest dose of medication to the lowest and has not had one seizure.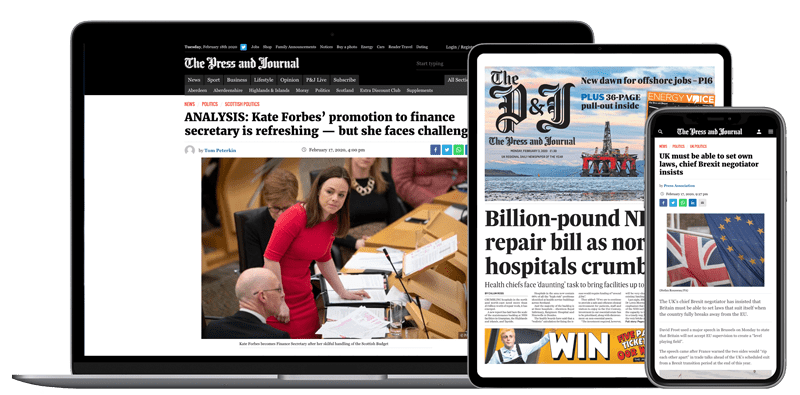 Help support quality local journalism … become a digital subscriber to The Press and Journal
For as little as £5.99 a month you can access all of our content, including Premium articles.
Subscribe