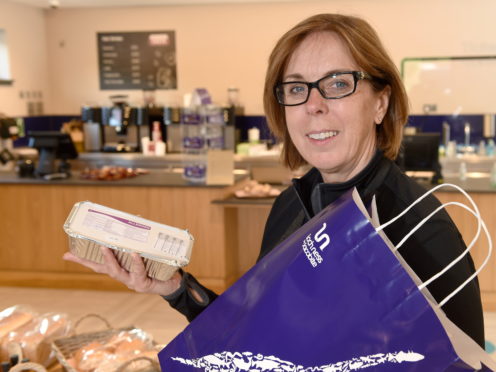 The managing director of one of the north's most successful tourism businesses has started serving customers in a takeaway cafe as part of her 'back to basics' plan to rebuild the company which has seen turnover drop by 90% during the coronavirus outbreak.
Freda Newton, who runs cruise firm Loch Ness by Jacobite, says the company was heading for its best season in its 44-year history – until the virus hit.
With four vessels taking 300,000 international passengers on cruises on the Caledonian Canal and Loch Ness, and a new café and visitor centre opened last summer, turnover reached £6.3 million.
The café at An Talla, re-opened yesterday for takeaways and deliveries and the visitor centre is being turned into a farm shop selling local produce, while maintaining social distancing rules.
However, sailing is not expected to return until at least September, with just one boat with reduced capacity, meaning turnover until April 2021 is projected at £635,000.
A staff of 58 has been reduced to just four, with others on furlough and redundancies when the business does start again look likely.
Ms Newton began serving behind the counter at the re-opened An Talla as the business makes the first tentative steps back into operation.
"Normally, money you make in the summer carries you through the winter", she said. "But what we are getting is like three winters in a row.
"I've had Jacobite since 2002 and we will have to go back to basics and build it up again. That's the way I'm looking at it."
The first warning sign came in December when tourist groups from China, which brought 30,000 visitors annually to Loch Ness in year-round business, suddenly stopped.
Two thirds of the company's business comes from abroad, but by the beginning of March there were few passengers as people stopped travelling from overseas.
Bookings remain for September and October and it is hoped the business will gradually resume in a restricted way. Each boat has a capacity for 200 passengers, but the sole vessel to re-start will do so with a capacity of 50.
"We will open as soon as we are legally allowed to. We have to embrace what we have got and be positive about where it can take us. We operate in the open air, but we have to get the trust of the consumer.
"No one could have seen this coming and there was nothing I could have done about it. What else am I going to do? I have long-standing employees, some of whom have been with me from the start, so a want to have a business for them too.
"It's not what I saw myself doing, but it's what I'll do."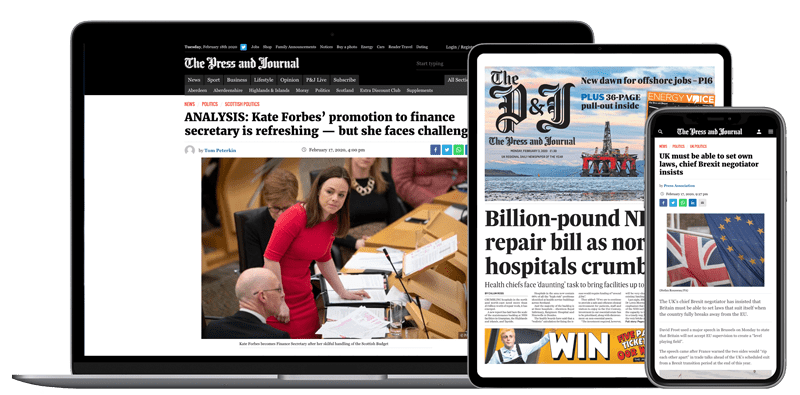 Help support quality local journalism … become a digital subscriber to The Press and Journal
For as little as £5.99 a month you can access all of our content, including Premium articles.
Subscribe