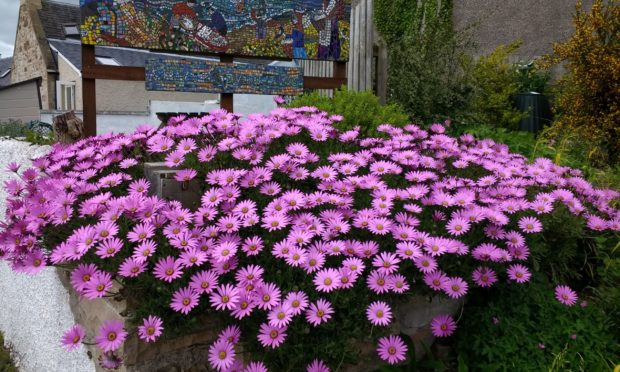 Residents of a Black isle village have decided Covid-19 will not stop them holding their annual fundraising open garden day  this summer.
Avoch and Killen Community Council (AKCC) had made moves to postpone the Open Gardens event, originally scheduled for July 25, until next year before coming up with a plan to take it online.
AKCC member, Mary Smyth, said: "We have asked all the residents of Avoch and Killen to send us pictures and/or short videos of their gardens or even just favourite plants or trees, taken during June.
"We will create a virtual tour of Avoch and Killen gardens on the AKCC website to launch on the original date of Open Gardens.
"We were confident that, because of the lockdown, the residents would be spending more time than ever working in their gardens and we felt all their hard work should be made available for all to enjoy."
The community council is setting up a Just Giving page where donations will be directed from the group's website.
Mrs Smith said: "We are very mindful of the events of the past weeks and months and of all the workers in our NHS, and we want to raise funds for NHS official charities.
"With this in mind we have decided that the monies raised will be split between the AKCC and NHS Charities Together."
Kate Forbes MSP will introduce the virtual tour, and a local musician will provide the background music.