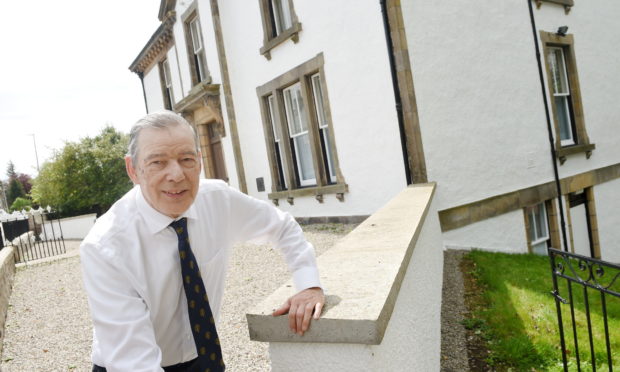 A north man will today close his account with TSB in protest over the bank's closure of its Tain branch – 72 years to the day since he started banking with them.
Michael Baird of Bonar Bridge has campaigned for months by sending numerous letters to bosses at TSB expressing that he feels the closure of the Tain branch is unjust and unfair.
Mr Baird, who celebrates his 72nd birthday today, will close his account and transfer to the Bank of Scotland, who from June will have the only fixed bank in the Easter Ross town.
His account was opened on the day he was born.
Mr Baird has said he feels TSB chief executive Debbie Crossbie is "hell-bent" on closing the Tain branch which is due to close next month.
He said: "Way, way back she said she was only interested in the 65% of the younger element of banking customers, the ones who were going to be having loans and mortgages.
"She knew that she was going to be getting interest off of those customers so the grey-haired variety of the remaining percentage, the likes of myself, she has no interest in whatsoever.
"I have written to Debbie Crosbie and said I think you are making a big mistake here because after all, it is these people like myself who have kept this bank alive.
"They simply wouldn't have had the money in their coffers if it wasn't for us stashing away savings to try and get a few pennies for ourselves."
Mr Baird's decision to close his account brings an end to 72 years of uninterrupted loyalty to TSB.
His nearest alternative would double his round trip of 30 miles to Tain, with TSB retaining a branch in Dingwall, albeit only on Monday, Wednesday and Friday.
Mr Baird added: "It is 72 years since my late father opened an account on my birthday in Edinburgh.
"There is a wee bit of sadness. You like to try and stick with a company that at one stage was giving fair interest and service.
"Now we are only going to have one bank standing.
"The Bank of Scotland is going to be the beneficiary of my account, and probably a lot of other people's accounts in Tain.
"The Clydesdale had a complete U-turn on their closure programme in Dingwall because they have seen it was disadvantaging customers and forcing them to go further afield to the likes of Inverness.
"It seems TSB are hell-bent on closing the Tain branch and are unwilling to listen."
A TSB spokeswoman said the decision has not been taken lightly and the bank "recognise concerns about the ongoing coronavirus pandemic".
She cited lower footfall and an uplift in customers registering for online and mobile banking as contributing factors.
She added that customers are being informed of other banking options via telephone and digital methods, with Tain Post Office retaining banking services.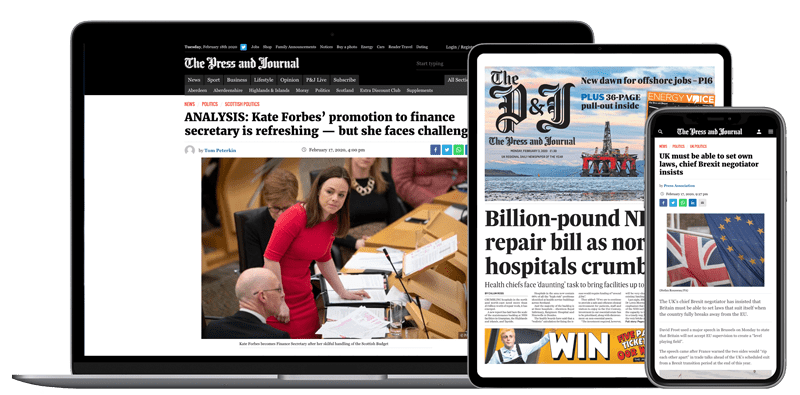 Help support quality local journalism … become a digital subscriber to The Press and Journal
For as little as £5.99 a month you can access all of our content, including Premium articles.
Subscribe