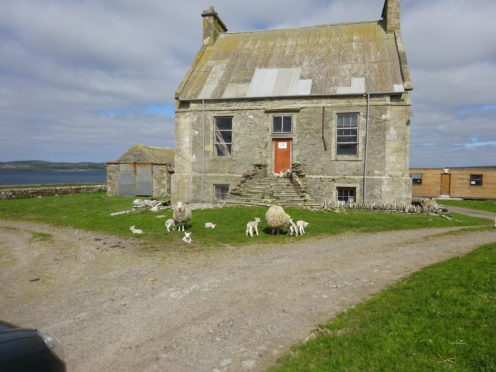 A well discovered inside the childhood home of an Arctic explorer could be the source of new information and income for the group restoring the property.
The 18th century Hall of Clestrain in Orkney was the birthplace of John Rae, who chartered vast areas of unmapped territory and discovered the final part of the Northwest Passage.
A £4 million plus restoration project planned by the John Rae Society aims to establish an international Arctic centre at the site.
The internal well was discovered recently by society president Andrew Appleby who believes it could hold historic artefacts. It may also be used eventually to produce John Rae bottled water.
Mr Appleby said he noticed a beam with rope marks in a tiny space under steps up to the front door.
He said: "I had always imagined a well to be in the basement somewhere. It was when I saw the rope marks on the beam that my certainty became clear.
"Some wells were useful dumps, in which case many artefacts could be in there perfectly preserved. It could be very deep too, as the house may not be built on rock.
"The finds could be really exciting if preserved in waterlogged conditions. We will just have to be very patient and wait until the renovations when even more interior archaeology will have to be done.
"Maybe this well could be used again. I would like to see our own John Rae bottled water coming from it."
Rae was born in 1831 and his expedition of 1853-4 involved him discovering Rae Strait, the last link in a navigable Northwest Passage from the Atlantic to the Pacific Oceans.
But despite his achievements, Rae was almost written out of history.
Dispatched by the Royal Navy to search for the lost earlier expedition of Sir John Franklin of 1845, Rae was told by Inuit people a group had died of starvation and resorted to cannibalism in an attempt to stay alive.
However, Lady Franklin defended her husband and recruited Charles Dickens who used his popular magazine to cast doubt on the Inuit's' story and to destroy Rae's reputation.
The John Rae Society was set up to promote the explorer's achievements and preserve the Hall of Clestrain.
As well as its own resources, it is raising money from donations and funding organisations.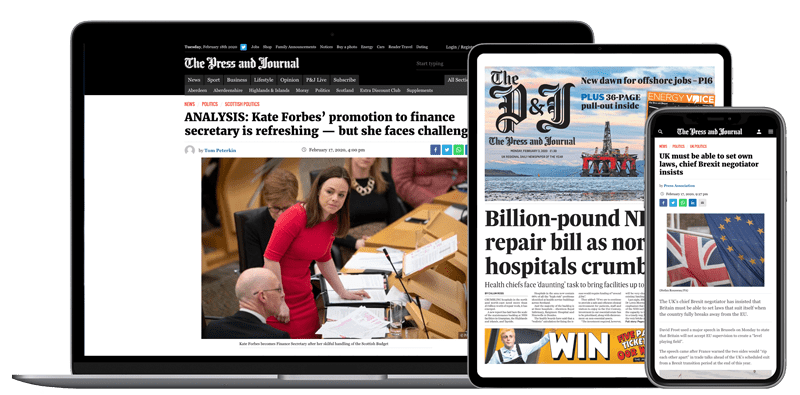 Help support quality local journalism … become a digital subscriber to The Press and Journal
For as little as £5.99 a month you can access all of our content, including Premium articles.
Subscribe