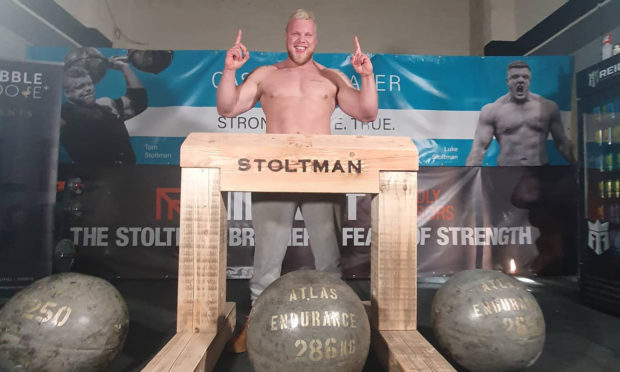 Highland strongman Tom Stoltman has secured a second world record after successfully lifting a 286kg Atlas Stone.
The 25-year-old, from Invergordon, is striving to be the best in his field by pushing the limits of what is possible in the sport.
In March, he successfully earned himself the title of "king of the stones" after setting a new Atlas stone record weight of 273kg at the Arnold Strongman Classic event in Columbus, Ohio.
Within a matter of weeks, however, the man known as The Albatross has put that mark in the shade.
During a livestream world record attempt – hosted by CoreSports as part of World's Ultimate Strongman –at the Stoltman Strength Centre in Invergordon on Saturday, he lifted a 180kg and 250kg Atlas Stone before securing a new world record by lifting the 286kg stone.
He said: "I just had to perform and I did it so I'm delighted.
"On the day, it was probably the best I had felt. As soon as I woke up I knew I was going to get it so that's why I did the bigger jumps.
"I went from a 180kg stone to a 250kg which is a 70kg jump between a stone and then straight for the world record.
"That shows the confidence was high on the day.
"It was cool."
Mr Stoltman now plans to smash that record by lifting the first 300kg in history in August.
He said: "With the 300kg stone, I have to be on point with everything I do.
"That's what you have to do to be the best – not miss training and not skip meals.
"I want to have a stone that scares me. And 300kg kind of scares me.
"It is a stone that is going to push me to the limits."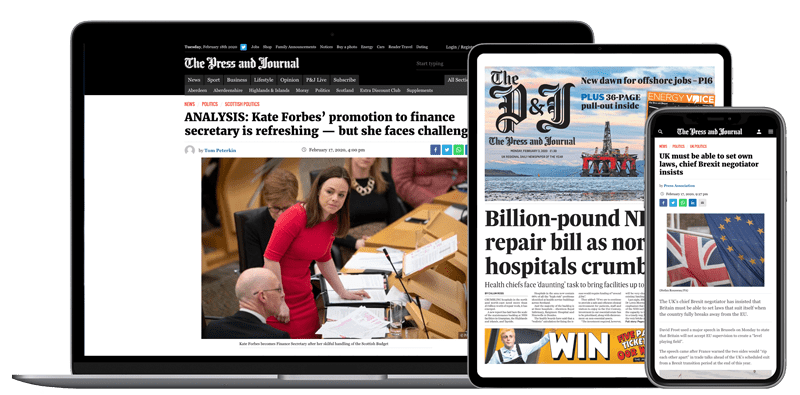 Help support quality local journalism … become a digital subscriber to The Press and Journal
For as little as £5.99 a month you can access all of our content, including Premium articles.
Subscribe