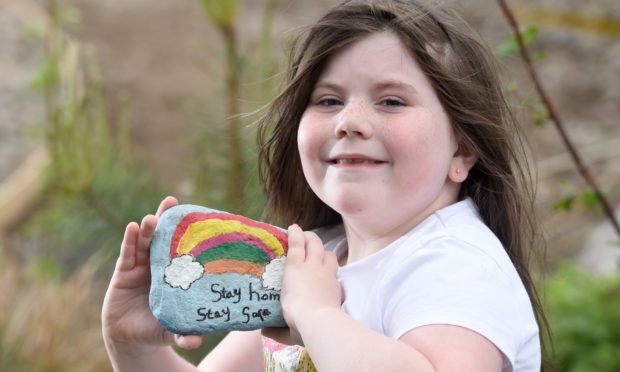 Residents in a Ross-shire town have been using lockdown to create a mosaic for a newly-transformed memorial garden.
The mosaic, made up of hand painted pebbles, will be the latest addition to the Natal garden in Invergordon, commemorating the crew and civilians who lost their lives on board HMS Natal during the First World War.
Suzie Legge, 44, came up with the idea through her seven-year-old daughter Charlotte's love for arts and crafts.
She explained how the idea has grown into a great community project.
She said: "We were out and about and with everything that is going on just now with the pandemic, we were talking about the Natal Gardens as a memorial garden and it came about from there talking about making a mosaic path and getting all the kids to paint stones.
"I thought it could be their own little memory of the memorial to look back on in years to come when this is all over.  It's just grown from there.
"It's become very, very popular and we have had lots of interest which is lovely."
Dozens of stones have now been created by school children, residents and businesses for the project to remember the coronavirus lockdown for generations to come.
Students from South Lodge and Park Primary in Invergordon have been using the project as one of their home school tasks.
The project complements the efforts of a group of community volunteers, including her father Peter Legge, in transforming the grounds.
She added: "There is so much interest just now because the Natal Gardens themselves have been totally revamped. All the volunteers have done an amazing job.
"I think everyone is so surprised as the gardens have sat there not doing an awful lot for a good few years now and now it's looking amazing.
"It's given the kids a wee project, something they can aim to see at the end, and get people using the Natal Gardens.
"It will be a place for the kids now, in years to come, to take their kids when their explaining the history of lockdown and the gardens."
The mother-of-two is hopeful to have the ground works for the mosaic under way in the coming weeks.
Miss Legge thanked all those who have supported the project, adding: "It's just nice to do something nice for the community."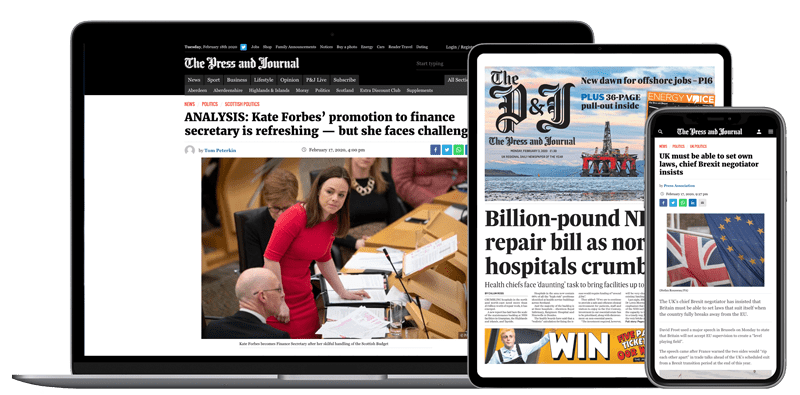 Help support quality local journalism … become a digital subscriber to The Press and Journal
For as little as £5.99 a month you can access all of our content, including Premium articles.
Subscribe