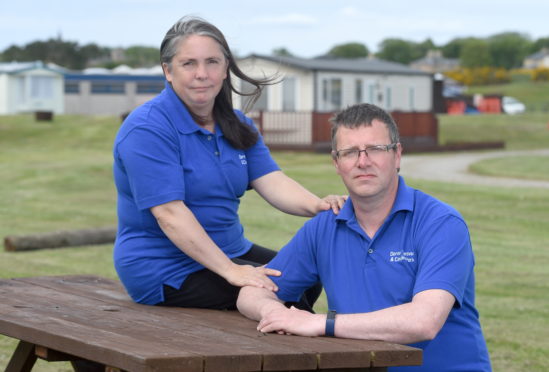 A north caravan park operator has called for greater support to give accommodation facilities the best chance of emerging successfully from the coronavirus pandemic.
Darren Redfern, co-owner of Dornoch Caravan and Camping Park, has made the plea to ensure his family-run business will survive once restrictions are lifted and people are able to move more freely.
Mr Redfern runs the 120-pitch facility alongside his wife Lynn on the outskirts of the Sutherland town from the end of March to October.
They took over the running of the caravan park in 2019 and invested heavily during the off-season.
The duo fear that no trade over the traditional summer months might have serious implications.
Mr Redfern said:  "We sat down at the start of the year and figured out what money we had left from year one and what money we could spend on the promise of getting the money for this year.
"Had we known what was coming at us, the money that was spent wouldn't have been spent.
"We understand the health crisis and of course the health of people comes first but at the same time the industry as a whole needs some clarity."
Mr Redfern has said caravan parks like his exist because of others along the North Coast 500 route, and that each play an important part in feeding into local infrastructure.
He added: "If we don't get to open for the peak summer months then we have to take that judgment and decide if it is worth opening at all.
"We would just about manage if we manage to open at the start of the school holidays.
"If we opened up at the start of August or in the middle of August, we would open up and take what we can, but whether it would be good enough, we can't tell."
Mr Redfern has said caravan parks already adhere to privacy and fire regulations that would mean social distancing would be relatively simple to enforce.
A Scottish Government spokesman said plans to allow for the "restart and long-term recovery of Scotland's hospitality industry" are being considered carefully.
He stressed the industry is "so important economically and socially" for the Highlands, adding that a gradual phased approach will be used but "only when safe to do so".
He continued: "We need to ensure that safety of the public – whether residents in local communities or visitors – needs to be protected in relation to the Covid social distancing and hygiene.
"We are currently working with stakeholders, including the British Homes and Holiday Parks Association, to explore options and develop guidance on safe reopening of the caravan and camping sector, working on the principle that guidance should be industry-led, as industry is best place to understand the specific circumstances relating to each business type."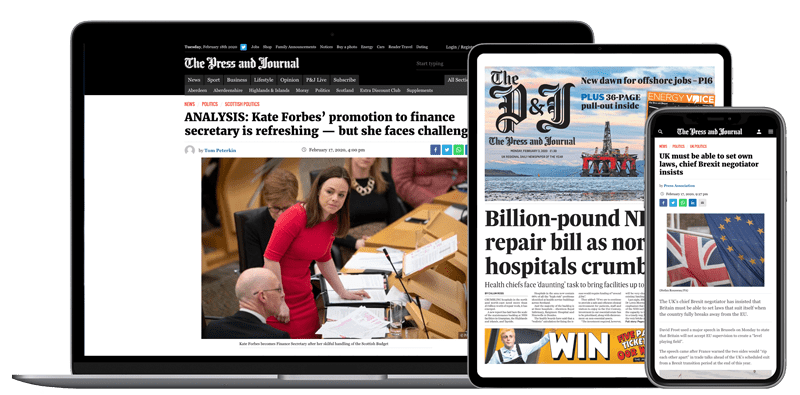 Help support quality local journalism … become a digital subscriber to The Press and Journal
For as little as £5.99 a month you can access all of our content, including Premium articles.
Subscribe