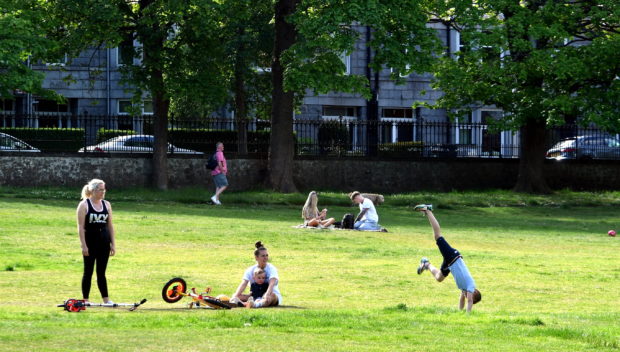 Temperatures across the north will be among the highest in the UK at the weekend.
The warm weather has led to a series of warnings for people to behave responsibly during the first days of relaxed lockdown rules.
Fire crews have warned of a "very high" risk of wildfires following several weeks of dry conditions.
Meanwhile, lifeboat stations have encouraged people to stay local and avoid travelling to the coast to avoid personnel becoming over-stretched.
Met Officer forecaster Bonnie Diamond explained the north was expected to see the best of today's weather with temperatures peaking at 28C in Aviemore but coastal areas will be kept lower with 18C expected in Aberdeen.
She said: "The north, particularly the north-west, will have some of the hottest temperatures in the UK with southerly winds bringing the nicer weather.
"Areas facing east will have some lower temperatures though with an element of the wind coming off the North Sea. The temperature will increase the further inland you go."
The lifeboat station in Macduff has warned people against driving to the coast to enjoy the sun.
Lifeboat operations manager Roy Morrison said: "Our team of dedicated volunteers is always there to help but, in order to attend a shout, we must break physical distancing instructions, putting ourselves and our families at risk.
"We also cannot be everywhere at once, if we see a sudden increase in people visiting the coast from Portsoy to Gardenstown our volunteer-run service could struggle to meet demand."
Police have also stressed that despite changes to lockdown restrictions, people should only leave the house for very limited purposes.
Police stress lockdown message as heatwave hits the Highlands
Highlands and Islands division Superintendent Iain MacLelland said: "We are asking people to take personal responsibility to do the right thing and remember the purpose of these measures is to aid the collective effort to protect the NHS and save lives by preventing the virus from spreading.
"People should only leave the house for very limited purposes, for example for basic necessities, for exercise or recreation, for medical needs or travelling for work which cannot be done from home."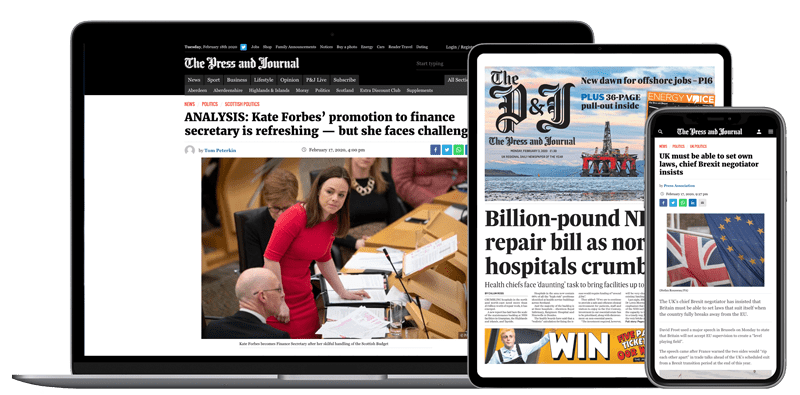 Help support quality local journalism … become a digital subscriber to The Press and Journal
For as little as £5.99 a month you can access all of our content, including Premium articles.
Subscribe