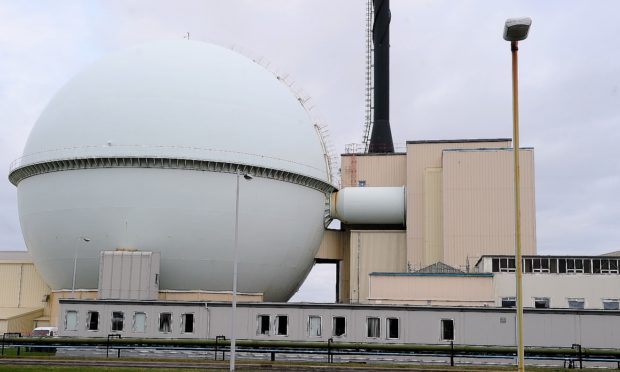 The operator of the Dounreay nuclear plant is offering up £100,000 to assist local businesses to reopen as the lockdown eases.
DSRL, which is decommissioning the fast reactor complex on behalf of the Nuclear Decommissioning Authority, is giving the money towards work to adapt to physical distancing regulations.
The money is being made available through the Caithness Business Fund, managed by Caithness Chamber of Commerce, and will be paid out over several rounds, the first of which is open now to applications.
Trudy Morris, the chamber's chief executive, said: "The Covid-19 pandemic has had an unprecedented impact on businesses in Caithness and, while the support from both UK and Scottish Governments has been welcome, it is clear that many businesses are now facing additional challenges as lockdown restrictions ease and we move towards the reset and recovery of our economy.
"We know that the local business community is keen to reopen as soon as possible, but only in a way which is compatible with ensuring the safety of their workforce and their customers. Many businesses are facing significant costs as they look to adapt their premises to meet public health and social distancing requirements.
"This generous support from DSRL will enable the fund to quickly support these businesses as they look to rebuild and recover in the coming months.
During lockdown, DSRL assisted several essential businesses by offering the services of joiners to manufacture and install protective screens for staff.
As regulations ease in phase 1, more firms are expected to re-open, increasing the need for safety modifications to protect staff and public.
Mark Rouse, managing director of DSRL, said: "We were in a unique position to help essential businesses during the lockdown because we maintained a state of operational readiness that could be deployed to support the community.
"As we move into phase 1, and our own focus moves onto how we can safely restart the work of decommissioning the site, we wanted to continue being able to help other businesses as they come out of hibernation.
"A resilient local economy is really important to us – both today, because it helps us retain and recruit the specialist skills and services we need, and in the future, because we want the site to leave behind a legacy of social and economic wellbeing when the decommissioning is complete.
Meanwhile a number of workers at the Dounreay nuclear plant have volunteered their services to local groups during lockdown.
Commercial manager Donna Stewart is helping Thurso Community Development Trust (TCDT) support vulnerable people, including shopping and collecting prescriptions.
"I really wanted to give something back," she said. "My sister is a nurse and my dad is a truck driver so they are doing a huge amount as key workers and, apart from staying at home, this is something I can do."
Kirsten Johnston, a co-ordinator in Dounreay's safety team, was also inspired by her sister, who came out of retirement to return to nursing during the crisis. She registered with the Red Cross and TCDT.
Sergio Sanz-Bustos has joined volunteers using 3D printers to produce visors for the NHS, care homes and shops.
"After all the opportunities that living in Caithness had given me both professionally and personally, I felt it was definitely time that I show gratitude by giving back to the community," she said.
Claire Hughes, part of the team decommissioning the Prototype Fast Reactor, joined the Thurso Covid 19 Support group, helping people in self-isolation.
Caroline Easthope, who normally writes safety cases for waste operations at Dounreay, is also working with Befriending Caithness.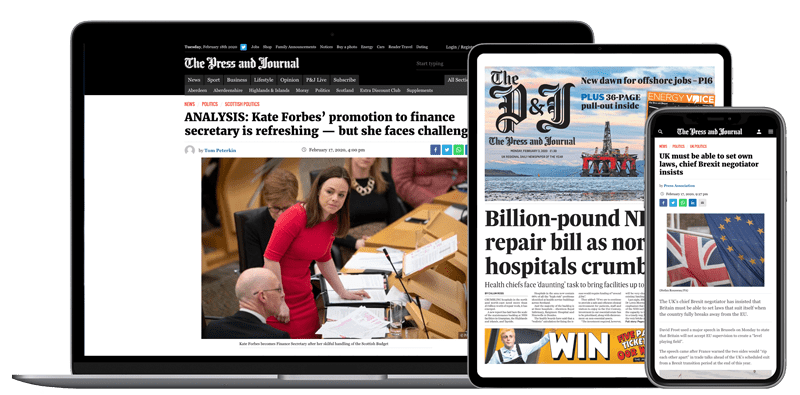 Help support quality local journalism … become a digital subscriber to The Press and Journal
For as little as £5.99 a month you can access all of our content, including Premium articles.
Subscribe