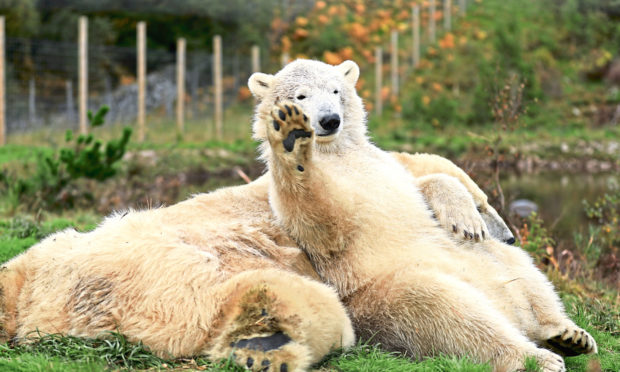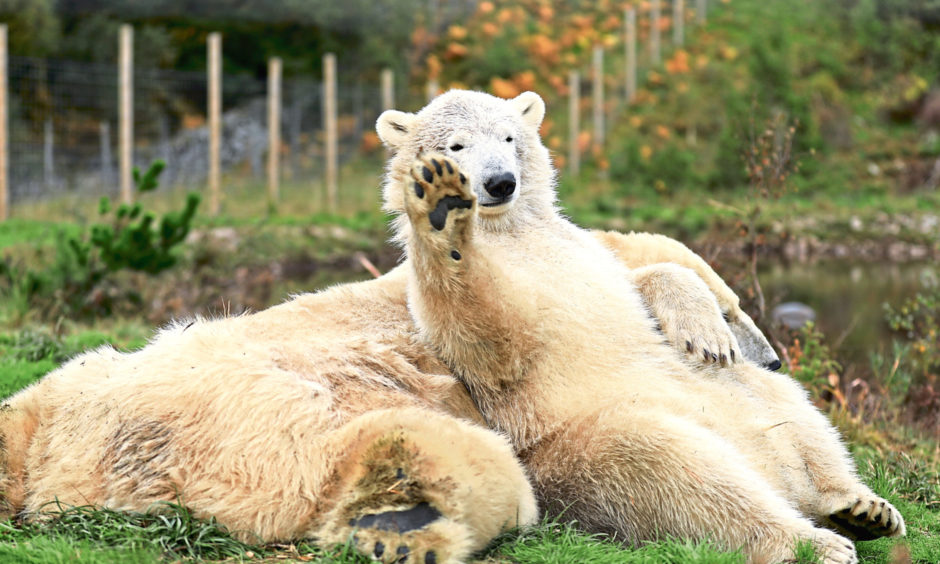 Keepers at the Highland Wildlife Park have resumed their search for a new home for polar bear Hamish.
The cub was was welcomed to Kincraig, near Kingussie in Inverness-shire, in December 2017.
He was the first polar bear cub born in the UK for 25 years and, now aged two, has remained at his mother Victoria's side.
They share a large enclose at the Highland attraction but as he approaches the natural age for separation in the wild, a new home is being sought for the youngster.
It's hoped the move will enable 23-year-old Victoria to breed again and produce a second cub next year.
Park officials began their search earlier this year but their efforts have been hampered by the coronavirus pandemic.
The European breeding programme was formally placed on hold as animal transfers were halted after being categorised as non-essential travel.
Officials from the Royal Zoological Society of Scotland (RZSS) – owners and operators of the park – say Hamish will be homed elsewhere in Europe alongside other males.
David Field, chief executive of the Royal Zoological Society of Scotland, said: "Hamish will go to a collection elsewhere in Europe. There are a number of options, including in the UK.
"Victoria's biological clock is ticking and the experts who run the polar bear breeding programme would want to breed with her once again."
The resumption of the search comes as the RZSS prepares to re-open the park, as it says remaining closed through July and August would be "financially disastrous".
It has already borrowed £5 million to help keep the park afloat during lockdown to compensate for the loss of income generated by visitors and memberships.