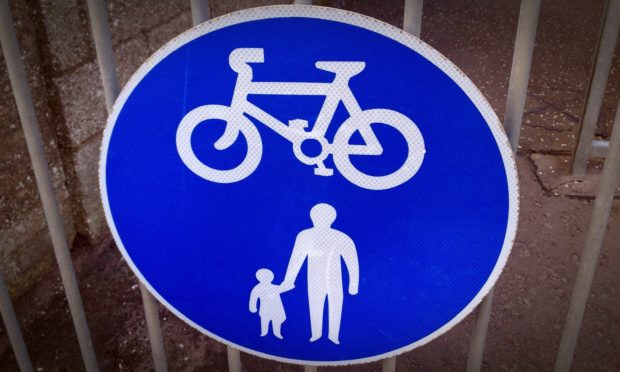 Work on improving travel routes around Inverness during the Covid-19 pandemic is poised to begin.
Highland Council is asking members of the public to take part in its online consultation as the local authority begins to implement a number of active travel routes.
An award of £752,954 from the Scottish Government's Spaces for People fund has allowed the council to enhance its offering to walkers, cyclists and those using wheelchairs.
If successful, Inverness would be used first as a test area to put in place temporary walking, wheeling and cycling infrastructure focused on travel connections for key workers to Raigmore hospital initially.
On Inshes roundabout and roads converging on the hospital, water-filled barriers will take away road space in order to widen pavements and create cycle lanes.
Depending on the success of the trial and further funding bids, the concept could be rolled out in future to Fort William, Nairn, Aviemore, Dingwall, Wick, Thurso and Portree.
The temporary infrastructure programme is offering local authorities funding and support to make it safer for people who choose to walk, cycle or wheel for essential trips and exercise during Covid-19.
The council has said 77% of respondents to its online consultation have agreed with the intervention.
The local authority began the first phase of works towards the end of May with further works due in the coming weeks.
Talks have taken place with Stagecoach, Inverness Business Improvement District (Bid) and other stakeholders on the implementation of the scheme.
Signage and shrubbery have been removed around Inverness with road surface repairs and new markings to follow.
Head of Infrastructure Colin Howell said the project is moving "rapidly" with it "crucial that we keep momentum to maximise the public health benefits".
He added: "It is very common for changes in traffic management to create issues in the initial days after implementation but, as people get used to them and adjust their travel behaviour, these issues normally settle down.
"Therefore, we ask that people are patient and understand the public health reasons behind these interventions."
The consultation will remain open as Highland Council explores any potential for additional funding to deliver active travel routes in other areas across the Highlands where demand warrants.
The improvement of paths around Inverness's Raigmore Hospital is one of the first to get under way.
Provost of Inverness Helen Carmichael, said: "It is important that people recognise these measures are being put in place to protect public health, which must be the priority in this crisis.
"We're taking bold steps to create a fair share of street space for people walking, wheeling and cycling and as such, this project forms an essential component in the post-covid recovery and regeneration of Inverness."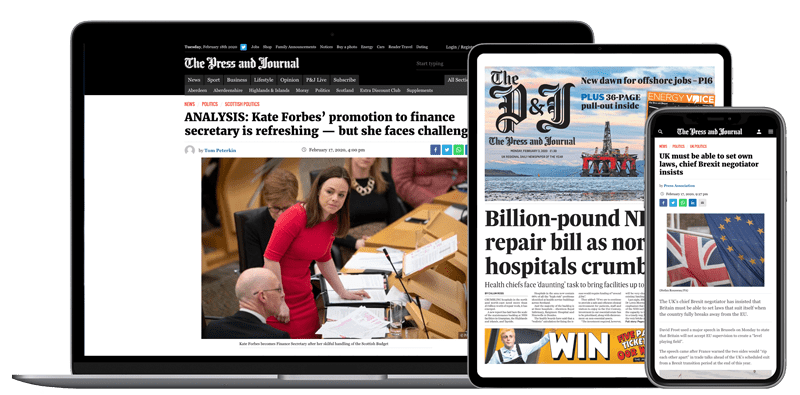 Help support quality local journalism … become a digital subscriber to The Press and Journal
For as little as £5.99 a month you can access all of our content, including Premium articles.
Subscribe