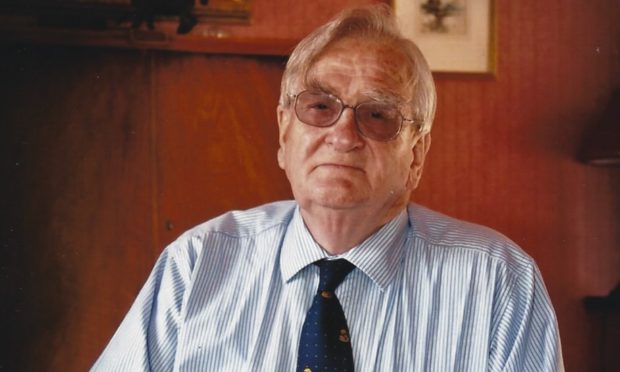 Alexander Brownlie, better known as Sandy, was born into the family sawmill business and spent decades carving an impressive career in the industry.
The business stalwart died peacefully at home with family on June 5.
Mr Brownlie was born on August 24, 1935, into the family sawmilling business based in the Scottish Borders.
He would go on to become the first chairman of BSW Timber, operators of sawmills in Fort William and Boat of Garten.
After leaving school, he had a brief spell in the office of a Liverpool timber broker and began working full-time in the family business in 1953.  He spent only two weeks there before receiving his call-up papers for his National Service.
When he returned in 1955, he worked at the company's auditors in Edinburgh before going back to what he loved, working in the Earlston sawmill, in the autumn of 1956.
He was appointed director in 1959.
In 1970, Mr Brownlie pressed ahead with investment in new equipment and transport.
With the team, he revived a business his father had come to believe was in decline.
Always quick to seize opportunities, in July 1981 A & R Brownlie bought Western Softwood, based in Wales.
Overnight Brownlie's became a major force in the UK softwood producing industry.
Thomas Smith & Sons (Kirkoswald) Ltd, based in Ayrshire was acquired by Brownlie in 1988, before BSW Timber PLC was formed on 4 July 1988.
Mr Brownlie became BSW's first chairman and by 1991 BSW had built a major new sawmill at Carlisle.
Mr Brownlie was awarded the CBE at Buckingham Palace by the Queen in 1994 for his services to the industry.
Always with a keen eye on the future, BSW seized the opportunity to buy in 2006 the former Arjo Wiggins paper mill in Fort William adjacent to its existing Kilmallie mill, where the UK's most technologically advanced sawmill now operates.
As chairman, Mr Brownlie was always eager to see the business grow further and had the strategic vision to make this happen.
He retired as chairman in 2009.
Dave Mills, Mill Manager at BSW Timber Ltd, Boat of Garten Sawmill, said: "Sandy was hugely influential in the development of the site at Boat of Garten and he will be missed enormously.
"Throughout my 26-year career at BSW, he has shared many stories of his time developing the site – which was one of the original Brownlie mills – as well as the challenges they faced in the early days.
"Sandy would always take the time to make you feel incredibly valued as a member of the team and would often ask obscure questions to keep you on your toes.
"I will always have fond memories of his visits. He was a real gentleman, and I'm extremely proud to have worked for him."
Mr Brownlie is survived by his wife Maude, son Alex, daughters Jane, Kate and Clare and stepdaughters Liz and Trish.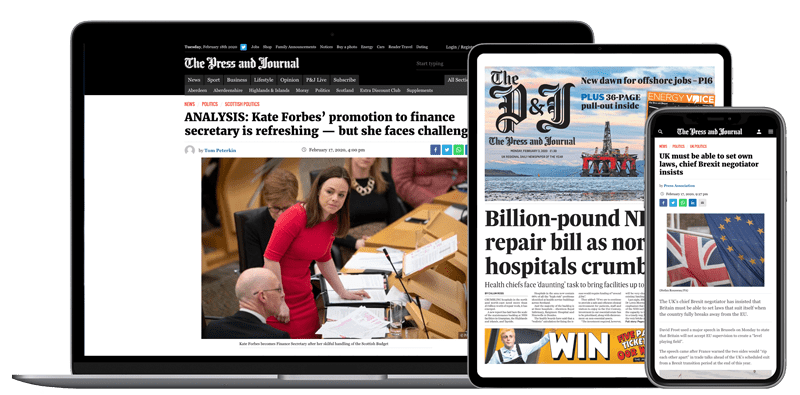 Help support quality local journalism … become a digital subscriber to The Press and Journal
For as little as £5.99 a month you can access all of our content, including Premium articles.
Subscribe