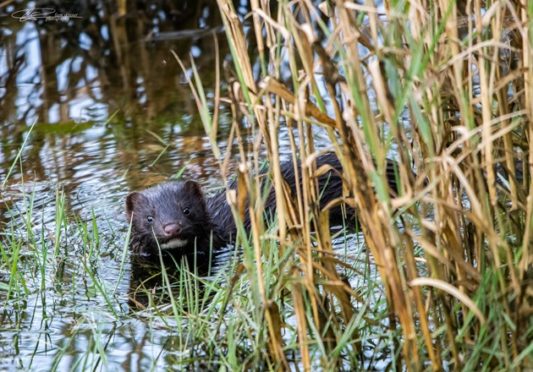 People across the north are being asked to help rid the region of invasive American mink.
Mink were brought to Scotland for fur farming in 1938 before later establishing in the wild in the 1960s.
But now Scottish Natural Heritage is asking people to help eradicate the species, which have a devastating impact on local wildlife such as nesting birds and water voles.
Under the Scottish Invasive Species Initiative, the organisation is asking those in Cromarty, Invergordon, Alness, Evanton, Bonar Bridge, Dornoch, Loch Fleet and Golspie areas to put out mink rafts.
The raft contains a clay pad hidden inside a tunnel with mink leaving behind footprints should they enter.
Once a raft is set up, volunteers need only check for footprints every couple of weeks.
If mink are detected, a live-capture trap is set to capture the mink before it is humanely destroyed.
Interested parties should contact Cromarty Firth Fishery Trust biologist Ben Seaman on BenSeaman@live.co.uk or 07552 445489.