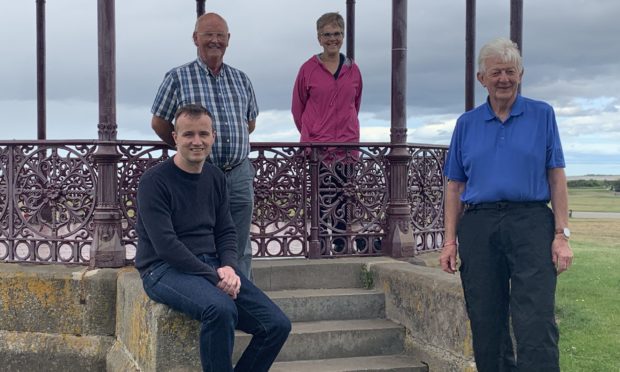 Four organisations operating in the Highland town of Nairn have come together to create a "powerhouse" to regenerate the town after covid.
Statistics show more than a quarter of people in the seaside resort have jobs that rely on tourism, making the town particularly financially vulnerable during the pandemic.
Representatives from Nairn Business Improvement District (Bid), Nairn Improvement Community Enterprise (Nice) and both the Nairn West and Suburban and River Nairn community councils have come together to deliver a collaborative approach to allow Nairn to recover once restrictions are eased.
Research conducted by Centre for Towns established that Nairn is the Scottish town with the highest proportion of working age people at 26.5% employed in the retail, accommodation, restaurants and pubs and arts and leisure sectors, which are dependent on tourism.
The ethos of the formation is to support enterprise and job creation whilst retaining local workforce and skills as Nairn is promoted as a desirable place to live and work.
The new group hopes to restore and repurpose a historic building as a visitor centre and business hub, which is intended to encourage greater footfall into the High Street, with an application already submitted to the Scottish Government, backed by Highland Council.
They also hope to draw on the new splash pad being delivered in the town as an attraction, which has been constructed in memory of local boy Hamish Hey who died of cancer aged eight.
Bob Ferenth, convener of the new group and Nairn Bid representative, said: "There are many projects that we can develop as a collective working group and have identified several that should be progressed to help revive and improve the town.
"By working collaboratively, we will have a stronger voice.
"The effects of the downturn are already evident, but the community wants to move quickly to plan for and build a more resilient local economy for Nairnshire.
"During the lockdown, businesses adapted and found new ways of operating, but these were short-term responses to the immediate crisis."
He added: "The local economy now faces the threat of a substantial rise in redundancies as the furlough scheme winds down.
"Some local businesses are not yet confident of reopening. Guest bookings are uncertain. Almost all the major annual events that bring visitors have been cancelled.
"What our collective approach has done is identify key areas such as encouraging visitors, regenerating the town centre, enhancing the amenities at the Links, and improving access and travel routes into and around the town to name but a few, that will help Nairn recover from what has been catastrophic for the local economy."
Alastair Noble, chairman of Nice, who have jointly funded the splash pad and assisted in the application process to the Scottish Government, said the project is evidence that collaboration can lead to positive outcomes.
He said: "The entire community responded to the Team Hamish vision. The partnership shows that cooperation can work.
"We now need to extend and reinforce that approach on a much more ambitious scale to deliver the kind of measures that will keep the local economy going and sustain local employment."
The groups formation comes ahead of a meeting of the Highland Council tomorrow to determine its recovery action plan.
Sheena Baker, chairwoman of Nairn West and Suburban Community Council, said support and public money will be needed from the local authority, adding: "We are already making waves and in this time of adversity, it is more important than ever the people of Nairn pull together.
"We are keen to collaborate in action which will make a real and sustainable difference to the economy, will create and protect jobs, and will enable us to find a way out of the present difficult situation."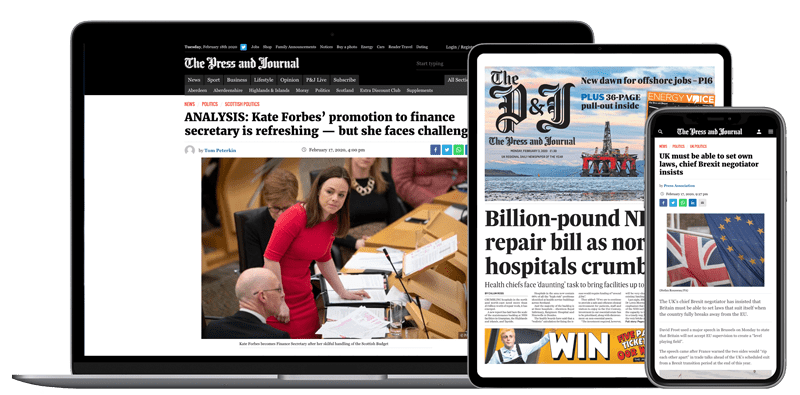 Help support quality local journalism … become a digital subscriber to The Press and Journal
For as little as £5.99 a month you can access all of our content, including Premium articles.
Subscribe