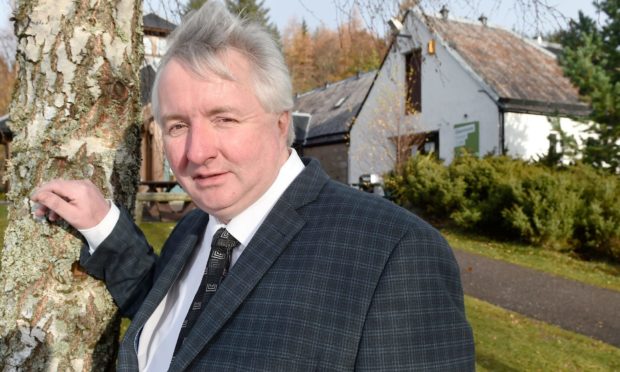 A major Highland tourism operator has called for the government's furlough scheme to be extended until Easter 2021 to avoid large-scale redundancies in the sector.
Cobbs, which employs 300 staff, including at four hotels near Loch Ness and cafes across Scotland, fears it will be unable to retain key workers once the scheme ends due to loss of income during lockdown.
Director Fraser Campbell said: "Businesses will need extended furlough payments from October right the way through to Easter as it looks like we will be facing the equivalent of three winters on the trot.
"We just don't know what this summer will bring. Bookings are pretty few and far between in the hotels at the moment. It is really worrying."
Mr Campbell said he would normally expect all Cobb's hotels to be full during the summer, but added: "I think if we can get 50% we will be lucky.
"We feel there should be something else from the government to help us retain the highly qualified people we have in our industry.
"We hope every day we will hear an announcement so we can pay the staff over the winter and can then hit the ground running.
"It would be ridiculous if they are not thinking that way as our industry is of paramount importance to the Highlands."
Scottish Tourism Alliance chief executive Marc Crothall said there is widespread support for an extension to the furlough scheme.
"In its current form, business will have to pay into it and there will be many who will not be able to pay anything towards furlough.
"So we need to look at a variety of support packages to see the industry over the winter period.
"It's a big ask and, unfortunately, it's not going to stave-off the already significant number of redundancy consultations taking place."
A Treasury spokesman said: "We have provided a generous and wide-ranging package of support for businesses.
"Our job retention scheme has protected more than nine million jobs across the UK and has been extended until October."
He said support also includes bounce back loans, a business rates holiday, VAT deferrals and cash grants.