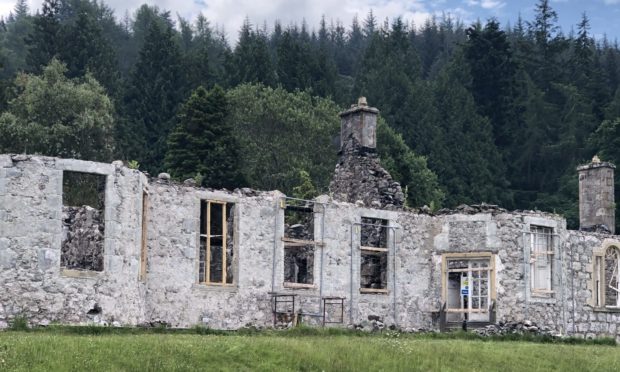 The owners of fire-ravaged Boleskine House are preparing to start the restoration phase of work on the landmark building as they approach the first anniversary of their purchase.
Keith and Kyra Readdy bought the famous building overlooking Loch Ness in July 2019, just days before it was hit by a second devastating fire in four years.
Since then the couple, who set up the Boleskine House Foundation to rebuild the ruin into a visitor attraction, have cleared tons of debris from the shell of the B Listed property.
They have now been granted listed building consent to carry out remedial work and repairs ahead of a roof and windows being installed. It includes removing 400sq metres of "inappropriate" concrete render from the walls.
Mr Readdy said: "The initial phase of the work will remove the white concrete render that suffocates the granite fabric of the building.
"We are also doing remedial works and repairs in order to get it ready for the roof and windows to go in. We hope that will all be done within the next 12 months.
"It's probably one of the most exciting moments. Up until this point everything has been about taking away the rubble and fire-damaged materials.
"It's almost a year since we bought the property and formed the foundation and we are finally getting to the time when we can start moving forward to seeing Boleskine House restored.
"I didn't really know all that we were getting ourselves into and just how long it would take, to be honest. But it's been very instructive and I've learned a great deal."
Issuing consent, Highland Council said the proposals represent "a thorough schedule to consolidate the existing structure and to remove contemporary elements" in readiness for the subsequent phases of restoration.
Historic Environment Scotland said: "We welcome the proposed consolidation works to this vulnerable shell to protect it until a scheme of repair and restoration can be implemented."
Previous owners of Boleskine House included the Fraser clan, occultist Aleister Crowley and Led Zeppelin guitarist Jimmy Page.
The foundation has cleared the 'Oratory', where Crowley prepared for the Abramelin ritual, which purports to be a method where an individual can make contact with their Holy Guardian Angel.
Recent work also revealed a door believed to have been installed by Crowley where a window once was. Mr Readdy said: "Removing this render, therefore, yields important historical information on the house's history."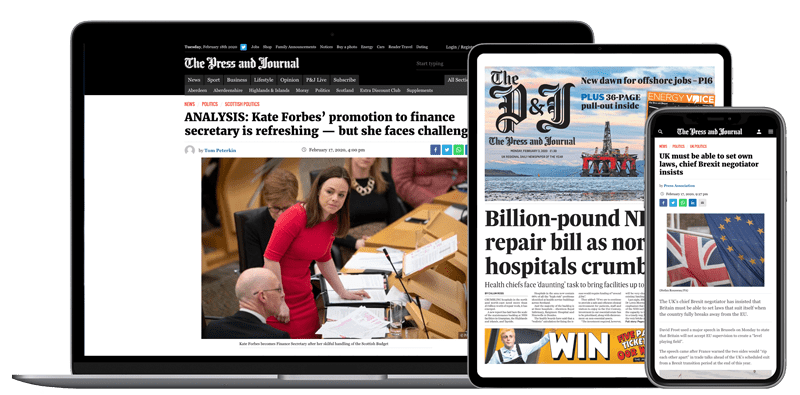 Help support quality local journalism … become a digital subscriber to The Press and Journal
For as little as £5.99 a month you can access all of our content, including Premium articles.
Subscribe