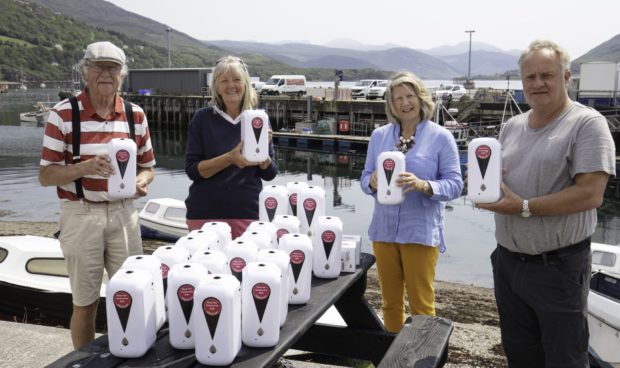 A north community group is making personal hygiene a priority as the area prepares for the return of tourism.
The west coast village of Ullapool traditionally welcomes thousands of tourists to its shores each year.
With lockdown restrictions beginning to ease, community group Welcome Ullapool is helping residents prepare for a new normal by installing hand sanitiser stations across the community.
A total of 75 automatic hand sanitisers have now been installed at various premises and public places including play parks, bus stops, village halls the sailing club.
The devices have been erected at the entrance to local takeaways, restaurants, shops and cafés as well as at local museums and guest houses.
All the units have been supplied with sanitising liquid from a Highland distillery, and each branded with the slogan "keep our community safe".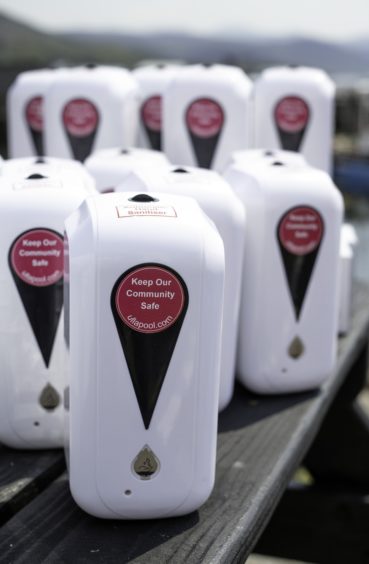 The measures are being brought forward to ease the concerns of residents and local business owners.
Di Rusling of Welcome Ullapool said: "We are delighted to have organised this project that helps both residents and visitors to stay safe. All of the units are now allocated and we hope will have plenty of use."
The initiative is being funded by the Ullapool Community Trust Ltd following a funding grant awarded by Highlands and Islands Enterprise (HIE).
The Trust has been working with representatives from 20 local organisations – ranging from the community council through to the NHS and social care groups – by holding weekly meetings to decide how best to support the community.
Ben Williams, community engagement and development officer for Ullapool Community Trust Ltd hailed the efforts.
He said: "Ullapool Community Trust wanted to support Welcome Ullapool with a grant to provide sanitisers across the community in order to promote a safe return to tourism and to ensure hygiene across various premises and public spaces.
"It was felt that it was important – in order to get full coverage of the community –  that these were not just offered to community organisations, groups and communal spaces but also to local businesses where appropriate.
"It was also hoped that these will help the community and businesses to prepare for visitors returning."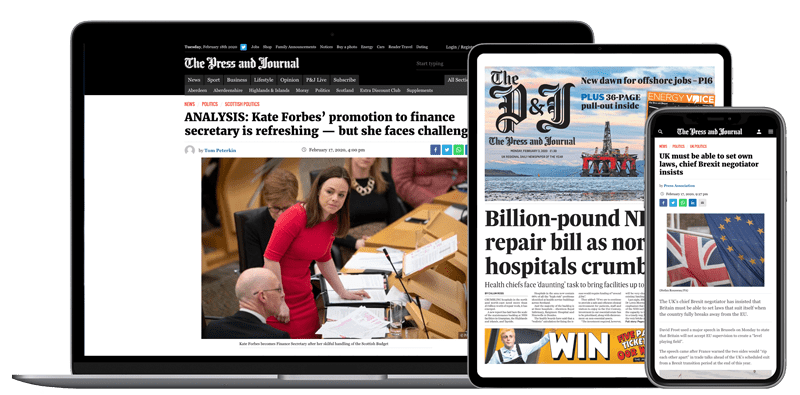 Help support quality local journalism … become a digital subscriber to The Press and Journal
For as little as £5.99 a month you can access all of our content, including Premium articles.
Subscribe