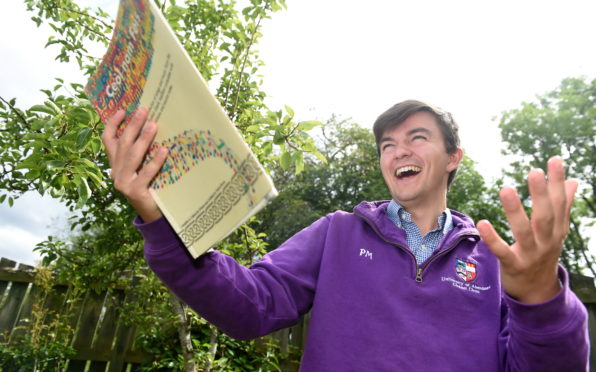 Aspiring Gaelic singer Peter MacPherson has a whole host of memories to take with him from his time at Aberdeen University.
The 21-year-old, from Inverness, has travelled across the globe thanks to his passion for music.
As part of the university's Chapel Choir, he was selected to sing the solo when the group performed at the Unicef Snowflake Ball in New York.
At the event, he performed alongside Sheryl Crow as part of a tribute to Ringo Starr,  who was receiving a lifetime achievement award.
Now Mr MacPherson has graduated with a first-class bachelor of music degree, and is looking forward to creating some more memorable moments.
He said: "I have had the opportunity to sing as part of the university's Chapel and Chamber choirs and tour to major cities including London, Prague, Krakow, Warsaw, Doha and New York.
"There have been so many memorable performances including singing Beethoven 9 at the Royal Albert hall as part of the BBC Proms.
"But the invite to sing at the Unicef Snowflake Ball is something I will never forget and I'm so grateful that my time at university opened up these kinds of opportunities.
"It was incredibly nerve wracking, especially as I was the only choir member to perform solo but the support I had from the rest of the group was fantastic. It is something none of us will ever forget. Not least because Ringo Starr was sitting just a couple of feet away from us.
"To perform a Beatles song with an international superstar in front of Sir Ringo himself is just mind blowing and when he stood up at the end and said 'that was awesome' – it is something that we will all carry with us for the rest of our lives."
Mr MacPherson also joined the Jazz society, Christian Union and Men's Hockey club.
He now plans to learn Gaelic fluently and aims to forge a career Scottish traditional and Gaelic music.
He added: "It's definitely not the end to university that I had hoped or planned for but I am very blessed to have great friends and family who have gone out their way to mark the occasion with cards of congratulations and sharing memories of my time at university with me.
"I look forward to the day when I can go back to campus and take the traditional dissertation pictures outside King's College and hopefully be able to gather with my year group to celebrate together the hard work we have all put in over these past four years."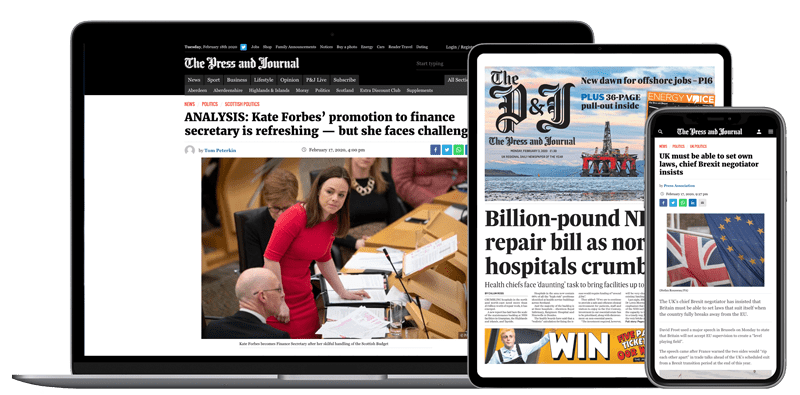 Help support quality local journalism … become a digital subscriber to The Press and Journal
For as little as £5.99 a month you can access all of our content, including Premium articles.
Subscribe