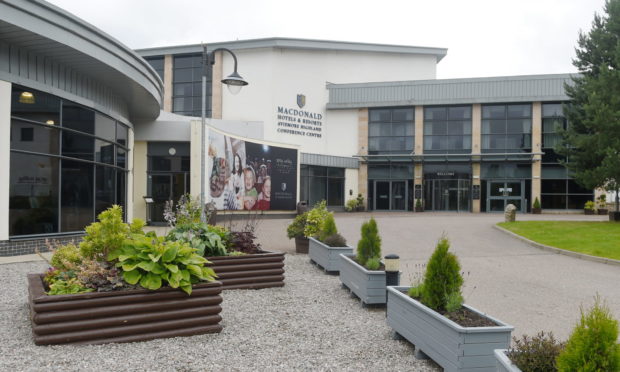 Around 100 jobs are at risk at one of the north's largest hotel resorts.
Macdonald Hotels and Resorts launched a nationwide consultation last month, warning their 2,300-strong workforce that about 1,800 jobs were hanging in the balance as a result of coronavirus.
Now it has emerged that up to 106 jobs at the firm's four-star Aviemore resort – which employs about 150 people – are under threat.
Talks are now under way to ensure that the 95 people who work and live at the site do not suddenly find themselves homeless if they are made redundant.
It is understood that 100 jobs is the worst case scenario.
Last night, politicians said such a high number of redundancies would be "horrendous" for the town as workers will be forced to move elsewhere.
They urged the hotel group to "exhaust every single option" before making a decision.
Council convener and local councillor Bill Lobban said: "That level of redundancies in a place the size of Aviemore is huge.
"If you are talking about making 100 people redundant out of a total staff of 150, how are they going to operate the place, which is the worry? If they pay off that many staff how do they keep the doors open?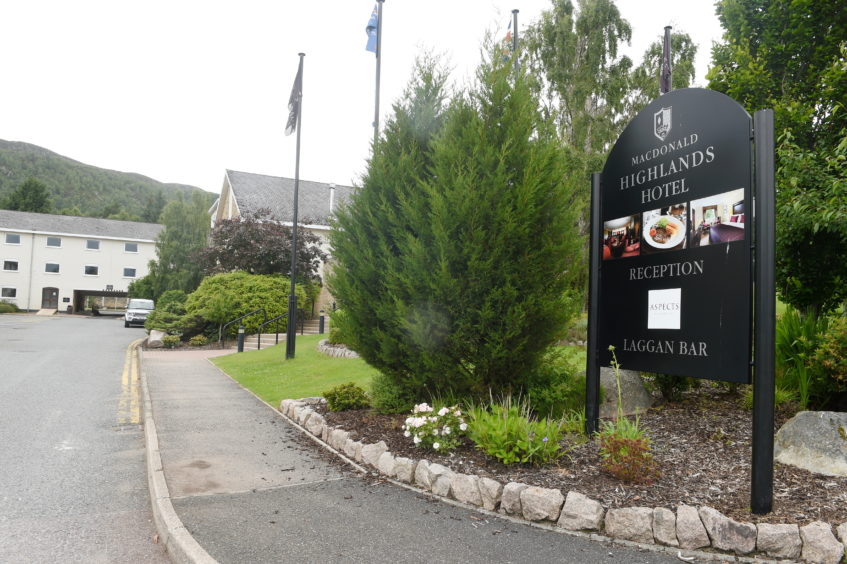 "What we need to remember is these 100 odd people spend money in the shops and the bars – they still have to buy groceries – and their kids go to the schools. It could be horrendous."
Local MP Drew Hendry added: "If this turns out to be accurate then it is very hard news for the staff involved, especially as it looks like it is both their jobs and their accommodation that is under threat.
"It is vital for all employers to exhaust every single option before looking at redundancies."
In a statement, a spokeswoman for Macdonald Hotels said: "Throughout this crisis, we have remained steadfast in our commitment to staff, doing all that we can to support them during these difficult times.
"We will continue to provide accommodation to employees for as long as we possibly can. We are also engaging with the local council and national government bodies to ensure that all employees have access to external support networks.
The hotel group is working with Skills Development Scotland (SDS) and the local authority to establish what support will be available for those made redundant.
This includes employees speaking to the council's housing options team, investigating advocacy support and making initial contact with the Citizens Advice Bureau.
Given the potential numbers of EU and non-EU nationals who may be hit by redundancy, the team is also in touch with consulate offices to assist with any repatriation required.
A SDS spokesman said: "These discussions are currently ongoing.
"This response is being coordinated with Scottish Government and Pace (Partnership for Continuing Employment) partners including Highland Council and Citizens Advice Scotland to ensure those affected have access to the full range of services they require."
A council spokeswoman said talks would continue in recognition of the "importance of hospitality and tourism jobs to the Badenoch and Strathspey economy", and that all involved were being "vigilant" against the threat of people being made homeless during the Covid-19 pandemic.
Business Minister Jamie Hepburn said efforts were being made to support the hospitality industry as it attempts to recover from the "devastating impact" of Covid-19.
He said: "Our thoughts are of course with the employee workforce and their families. We will do everything we can to support them during this difficult time.
"The tourism secretary has met with MacDonald Hotels and Resorts to discuss their concerns and we are pushing the UK Government to do more to support the industry, including an extension to the Coronavirus Job Retention Scheme and a reduction in VAT.
"We are actively considering what further support we can provide to the tourism industry as it begins to reopen again."
A date for the reopening of the Aviemore resort is yet to be announced.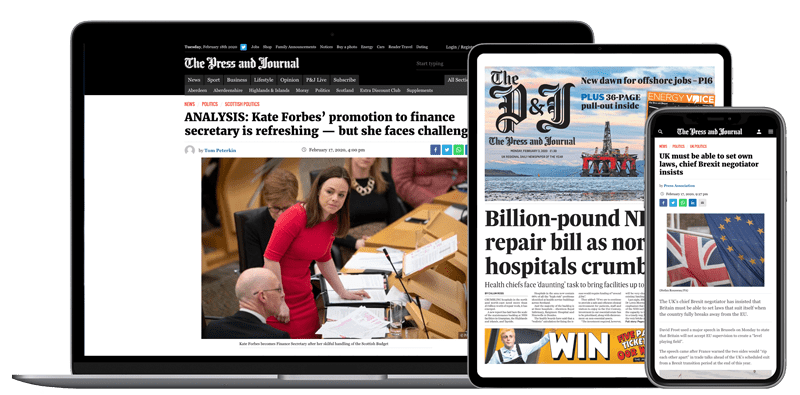 Help support quality local journalism … become a digital subscriber to The Press and Journal
For as little as £5.99 a month you can access all of our content, including Premium articles.
Subscribe