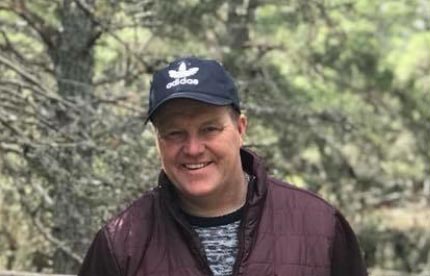 Investigators have concluded that a Highland fisherman who died after his boat capsized may still be alive if he was wearing a lifejacket at the time.
Willie Sutherland, 51, drowned after he was tipped into the water as he was steering his vessel Anna-Marie II into the mouth of the River Brora in September last year.
The grandfather and his son Liam were fishing for lobster when the tragedy happened while they were returning to port. The crewman survived after swimming to shore after being unable to locate his father.
Following his death, Mr Sutherland's loved ones described him as a "true family man" who had loved his lifetime job as a fisherman.
Today a report published by the Marine Accident Investigation Branch (MAIB) concluded "very unusually" high waves at the harbour entrance caused the boat to capsize.
Meanwhile, the agency has announced it will publish a flyer for the fishing industry detailing its findings to try to stop similar incidents from happening again.
The report states: "In this case the skipper suffered a blow to the head during the capsize, which might have affected his ability to swim, so a lifejacket would have kept his head above water and perhaps prevented him from drowning.
"While the crewman managed to make his way to shore after a difficult swim and without a PFD (personal floatation device), he was very fortunate to have survived in the cold water and large waves he encountered."
Investigators concluded that the large waves forced the Anna-Marie II to be turned starboard, resulting in it facing the oncoming forces side-on.
A following wave then caused the vessel to capsize "rapidly" with both Mr Sutherland and his son being thrown into the water.
The report praises the actions of another fisherman who reacted to the incident.
It adds: "It was fortunate the capsize was witnessed on shore as the skipper and crewman had no opportunity to raise the alarm themselves.
"On being informed, Sunny's skipper reacted quickly, calling a mayday to alert the coastguard that enabled emergency services to respond quickly.
"Sunny's skipper, at potentially great risk to himself, then headed out to the scene of the capsize and very quickly located and recovered Anna-Marie II's skipper on board his vessel.
"Sunny's skipper achieved a remarkable feat recovering an unconscious person from the water and then commencing CPR while heading back to the harbour where help was waiting.
"Although unsuccessful in saving the skipper's life, this accident highlights the importance of completing first-aid training and knowing how to raise the alarm in an emergency."