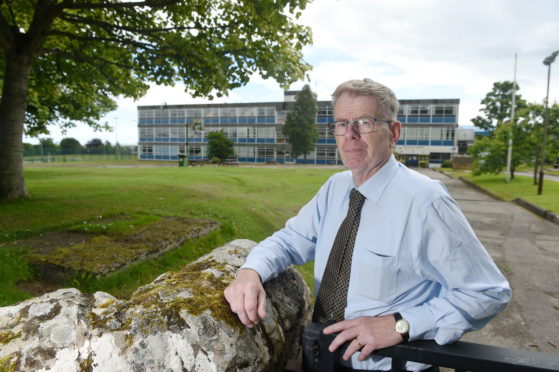 Community outrage has greeted news that vandals attacked an Easter Ross school, inflicting around £4,000 of damage.
A local councillor described the incident at Tain Royal Academy as 'mindless thuggery', while Highland Council called it a senseless waste of council tax resources.
The roof of the school was deliberately damaged, which in turn is said to have led to significant further damage to the building.
Police are hunting for those responsible and have appealed to the public for more information.
The vandals are said to have struck at the school sometime between Monday, June 15 and Monday, June 22.
Councillor Alasdair Rhind said: "It is a great shame we are seeing this happen within our community, whether it is at Tain Royal Academy or the other places where vandalism is going on in our town.
"This is mindless thuggery from a certain group of people, and we have to stamp it out, especially in the day and age we're living in.
"It is so difficult for people to get out and about and enjoy our community, yet these vandals are out doing this kind of damage which is costing the public purse more money."
A Highland Council spokeswoman said: "Vandalism of any council property is a senseless waste of council tax resources and diverts scarce resources away from service-delivery into making essential repairs.
"We would urge anyone who witnesses – or knows of information about vandalism being caused – to phone the police."
Sergeant Michael Gallie of Alness Police Station said all lines of enquiry were being followed to ensure that those responsible are found.
He said: "It is disappointing to hear of this mindless act of vandalism that has caused considerable damage to the Tain Royal Academy.
"There is a minority in our community who feel this sort of behaviour is acceptable, but I want to be clear that it is not.
"We are following all lines of enquiry to make sure that those responsible are found and I would urge anyone with information or who may have seen anything to come forward."
Anyone with information should call police on 101 or the charity Crimestoppers anonymously on 0800 555 111.