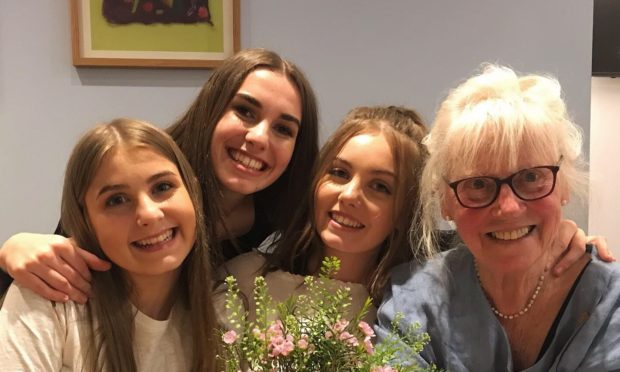 The beloved Scottish author behind the Katie Morag books has opened up about her health battle after suffering a stroke two years ago.
Literary treasure Mairi Hedderwick, from Beauly, was left with her speech and her writing capabilities affected following the ordeal.
The 81-year-old award-winning author and illustrator, best known for the picture books set on the Isle of Struay,  had spent her life inspiring young readers across Scotland and found it hard to accept she could no longer do what she loved.
She said it was a truly "miserable" period of her life.
"I started feeling embarrassed that I couldn't speak, write or draw," she said.
"I thought my entire career was over. I spent my life going to schools across Scotland, reading my books to children and talking at public events like book festivals and libraries, and now because of the stroke this was over forever.
"It was a difficult and very unhappy time. I desperately tried to get better and I had a lot of speech and language therapy, but it was slow progress.
"I found it hard to accept things wouldn't get back to normal."
To assist with her recovery, she received support from a nurse from the Chest Heart and Stroke Scotland charity.
The writer added: "I so admired her for what she had chosen to do with her life, her commitment to helping other stroke survivors like me.
"She helped me accept what had happened and supported me to be positive and not ashamed of my stroke.  She made me realise having a stroke didn't mean that was the end of my life."
In recognition of the charity's unwavering support, her granddaughter Kirsty Hedderwick has launched a crowdfunding appeal.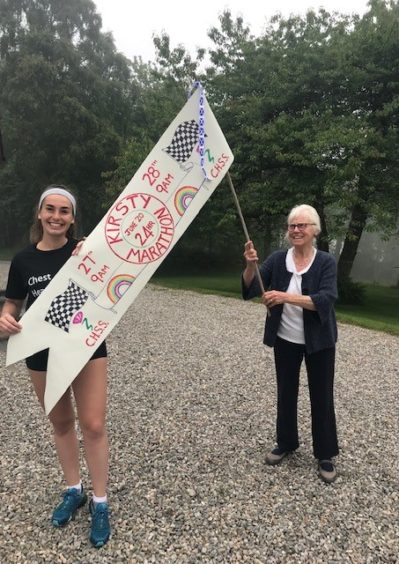 The 20-year-old challenged herself to run the 50m circuit around her house in Beauly continuously for 24 hours to raise £200 for the charity.
Miss Hedderwick has now smashed her fundraising target, raising more than £6,100.
She said: "It was really tough both physically and mentally.
"My right ankle started to really hurt about 12 hours in but plenty of ice and words of encouragement kept me going. I went the full 24 hours without sleep and in the last three hours the tiredness really started to get to me.
"The donations, support and kind words of encouragement were a great source of motivation.
"Our granny has always taught us the importance of being thankful and that's what inspired me to do an ultramarathon for Chest Heart and Stroke Scotland."
Here For You
An Aberdeenshire woman has spoken of the "tremendous value" of a new support phoneline.
Here for you, launched by the Stroke Association, connects stroke survivors and families, to trained volunteers, to offer support following a stroke and to help combat feelings of isolation.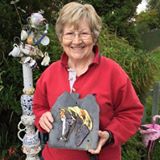 Pam Vickers, from Deeside, has been in a caring role for some years since her husband had a stroke.
As a lived experience volunteer for the Here for You service, she is providing telephone support to other carers like herself.
She said: "Despite the support we received from family, friends and doctors, you still have times when you feel very alone. The Here For You telephone support service would have been a great help just to know I wasn't on my own and that there is help out there."
"People and their families affected by stroke are dealing with a huge change in their lives. Talking things through and being listened to is of tremendous value."
Now more than ever, stroke survivors need emotional & practical support from us. With many still in isolation, we need to find new ways to help them. Please donate so that we can give every stroke survivor the support they need. https://t.co/FuKZyZrJma#RebuildingLives pic.twitter.com/2SQ2dryyrD

— Stroke Association (@TheStrokeAssoc) June 25, 2020
To sign up, visit stroke.org.uk  or call 0303 3033 100.