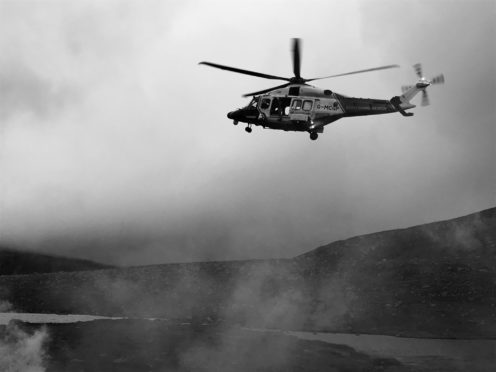 Rescue teams battled sleet, wind and rain to find an "incredibly lucky" walker reported missing in the Cairngorms.
Volunteers from Cairngorm Mountain Rescue and Braemar Mountain Rescue enlisted the assistance of the Coastguard Rescue 151 helicopter to search Ben Macdui for the man.
It is thought he had been lost on the hill, which is the second highest in the range, for nearly 26 hours – with rescue teams being alerted at 2pm on Friday.
Missing walker found and uplifted by Rescue 151. No update on their condition. Great to help our freinds from the other side. Big Up to @BraemarMRT and 151.

— Cairngorm MRT (@cairngorm_mrt) July 10, 2020
It later emerged that the man had lost his bearings on Thursday and sheltered on the mountain overnight, and was spotted the following day near to the Fords of Avon Refuge a little north of Ben Macdiui.
Three passing mountain bikers came across the man and alerted rescue crews, and the helicopter was scrambled to the spot to pluck him to safety.
Malcolm Macintyre, of the Braemar Mountain Rescue Association, was involved in the operation and revealed how lucky the stranded walker had been.
He said: "We got a call in to say he'd been missing, and six of us walked up to the top by 6pm on Friday.
"The conditions were surprisingly unpleasant. There was sleet, rain and wind and we had to put all our layers on.
Team members being uplifted today after the casualty had been uplifted. Good result this afternoon. Thanks to @cairngorm_mrt 👍🏻👍🏻👍🏻 pic.twitter.com/XMzkKQ6CUq

— BraemarMRT (@BraemarMRT) July 10, 2020
"It was brilliant the mountain bikers were able to help us and remembered what the man looked like.
"The outdoor community, like other walkers and cyclists for example, are always a massive help.
"The guy had done well to survive the night in such unpleasant conditions. He was incredibly lucky."
It was one of a handful of incidents over lockdown for the rescue teams, who have been noticing a steady increase in cars on the road and walkers on mountain tops.
Earlier this month, the Scottish Mountain Rescue organisation asked outdoor enthusiasts to help spread information about how people can stay safe while visiting the hills.
The organisation, which represents more than 20 search and rescue teams, thanked the public for heeding advice and restrictions at the height of the lockdown, which created the longest period without a call-out in 19 years.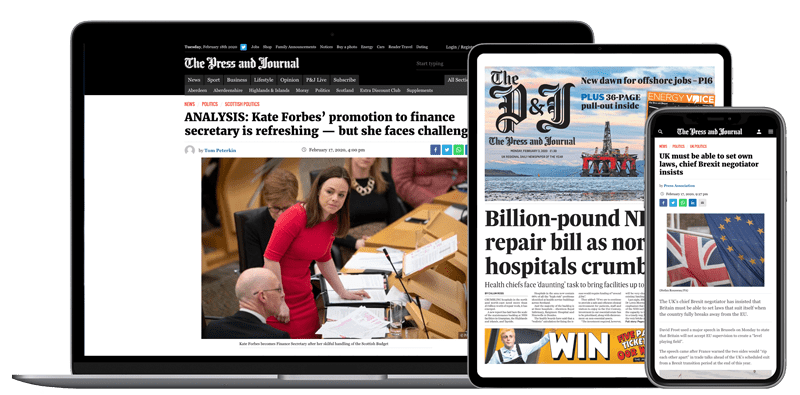 Help support quality local journalism … become a digital subscriber to The Press and Journal
For as little as £5.99 a month you can access all of our content, including Premium articles.
Subscribe