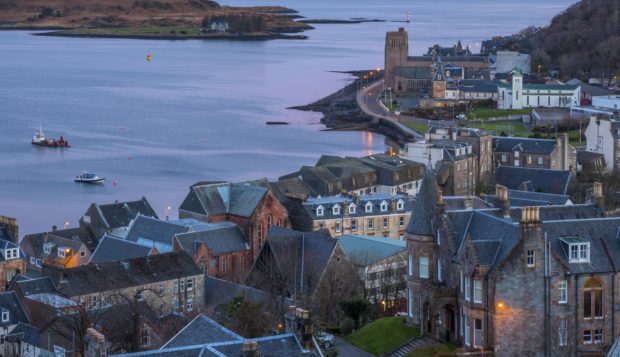 An Oban restaurant has been forced to close its doors to customers after a member of staff tested positive for Covid-19.
Gelatoburger on George Street voluntarily closed on Thursday after a female member of staff came down with the virus.
The employee, who is understood to have not entered the premises since Sunday, had no day-to-day contact with customers in her role as back house staff.
However, four fellow employees who had direct close contact with the woman are now being forced to self-isolate. They do not have any symptoms.
The businesses owners announced the news on social media as doors to the west coast restaurant closed for business.
The announcement follows concerns raised by customers on social media with claims of a lack of safety procedures in place, including a track and trace system.
However, owners of the restaurant said they are "saddened" by the false allegations.
The wrote: "As one of the directors of Gelato Burger I am very saddened to see the comments on Facebook suggesting that we have not been doing track and trace. This is not true as we have been. It has been part of our procedures to administer track and trace along with all Government guidelines to help control this pandemic.
"All front of house staff were trained and shown how to ask for customer details. We are dreadfully sorry some customers appear not have been asked. We can only apologise and as a result we are going to review our procedure to make it easier for our staff to obtain customers details."
The outbreak comes just days after the restaurant reopened for in-house dining.
Officers from Argyll and Bute Council's Environmental Health team are now supporting the businesses through the crisis, identifying the necessary protocols going forward.
A meeting involving NHS Highland, Argyll and Bute Council and Health and Social Care Partnership was also held yesterday morning to further risk assess the situation and agree any additional actions.
In a joint statement by NHS Highland and Argyll and Bute Council, they said: "The restaurant did have measures in place for taking customer contact details to support NHS Scotland's Test and Protect service but we are not currently contacting customers.
"We believe that the risk to customers and to the wider public from this situation is very low. The main transmission route of Covid-19 is direct human to human contact. The member of staff works in the kitchen and has not been at work since Sunday.
"There is currently no evidence that food is a source of Covid-19 and it is very unlikely that it can be transmitted through the consumption of food."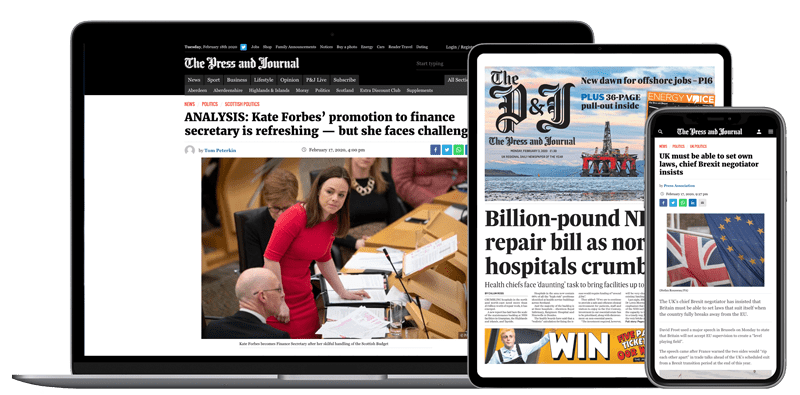 Help support quality local journalism … become a digital subscriber to The Press and Journal
For as little as £5.99 a month you can access all of our content, including Premium articles.
Subscribe