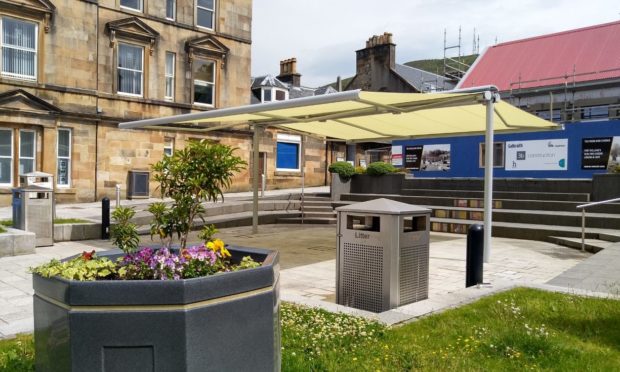 A retractable canopy has been installed in Fort William's Cameron Square with the hope it will encourage more use of the town's public entertainment space.
The 7m wide structure was installed by the Fort William Marina and Shoreline Community Interest Company (FWMSCIC).
The project has been a joint effort with the Fort William Town Team which paid for planning permission with funds from the town's community council. The canopy was funded by a £30,070 grant from Highland Council's Town Centre Fund.
FWMSCIC has applied for further funding to install lighting along the top bar of the frame to help activities in the dark or bad light.
The canopy can be used by organisations or individuals, for a donation to FWMSCIC, on booking Cameron Square.
FWMSCIC secretary Sarah Kennedy said: "It has taken us three years and seven months to get to this point but we know how beneficial having a canopy in Cameron Square will be for everyone.
"It will enable events to be carried out that maybe wouldn't before due to the uncertainty of knowing what the weather will be like. It is a great opportunity for local folk to make better and more frequent use of Fort William's public entertainment space and we are delighted that it is now a reality."
She said a craft fair and other events will be held in the area when the cruise ship Roald Amundsen visits Fort William in September.
FWMSCIC chairman Hamish Loudon added: "This canopy is a great addition to the town and we hope it will be well used over the coming months."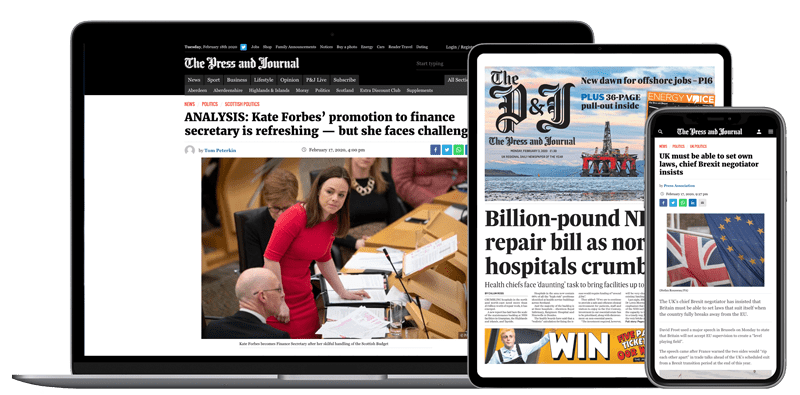 Help support quality local journalism … become a digital subscriber to The Press and Journal
For as little as £5.99 a month you can access all of our content, including Premium articles.
Subscribe