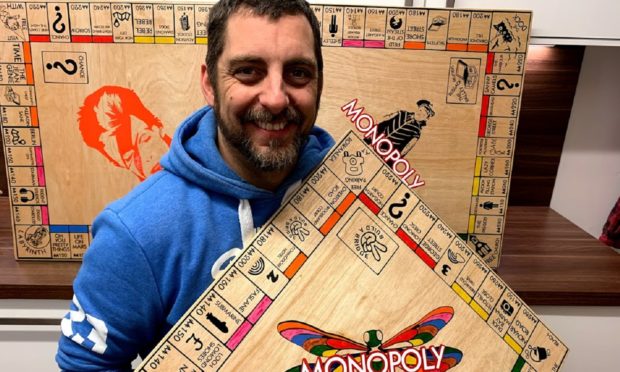 A sign maker is hoping he is being pointed towards a new career after losing his job twice within 14 months.
Gary Leonard was made redundant last year from the Skretting fish feed plant in Invergordon, where he had worked for 12 years, after the company closed down its UK operations.
After re-training for four months as a welder-fabricator at the Nigg Skills Academy and securing a trainee post with Global Energy, he was furloughed in March and then made redundant again during the pandemic.
Mr Leonard, 45, now hopes to expand his long-time hobby and part-time business, Garleoncraft, in Alness, for which he makes bespoke hand-made signs and gifts from his shed.
In recent weeks he has increased his social media presence and launched a sponsorship programme utilising the Patreon system, initially set up in the US and used by musicians, artists and other creatives to secure sponsorship, starting at £1.50 per month.
In return, supporters can get rewards ranging from mentions in videos, a behind-the-scenes look at items being made, or exclusive merchandise, depending on the level of support.
Mr Leonard, who is self-taught, started Garleoncraft in 2011, using online tutorials to craft name plates, and has progressed to add more detailed engravings and routing, where a sign is created by cutting away from a solid material.
Other products include custom Monopoly boards, clan crests, door toppers, picture frames, garden ornaments and personalised key fobs.
He will also shortly start using a 3D printer to widen his range of products.
Mr Leonard said: "I started off just making signs for my boys' bedrooms and then people began to ask me to make things for them.
"I'm at the stage now where I'm thinking 'Do I give this a final push and go full-time with it?'.
"It has always been the hope and dream to make it a full-time business, but so far I've just been able to work on it at evening and weekends.
"If I'm going to expand and make bigger and better things then now is the time to do it.
"Everything is hand-made and is all about personalisation. That's why people keep coming back.
"I ordered a 3D printer and then used my time during furlough and lockdown to carry out research into using it to produce outdoor signs and ornaments and I think there may be a gap in the market there.
"It adds another string to the bow."
Mr Leonard has already had some response to the Patreon sponsorship offer and has also had an approach from a local business.
"It's very early days but I've been quite surprised and very encouraged by the response," he said.
The Patreon scheme was founded in 2014 and is now used by tens of thousands of people around the world.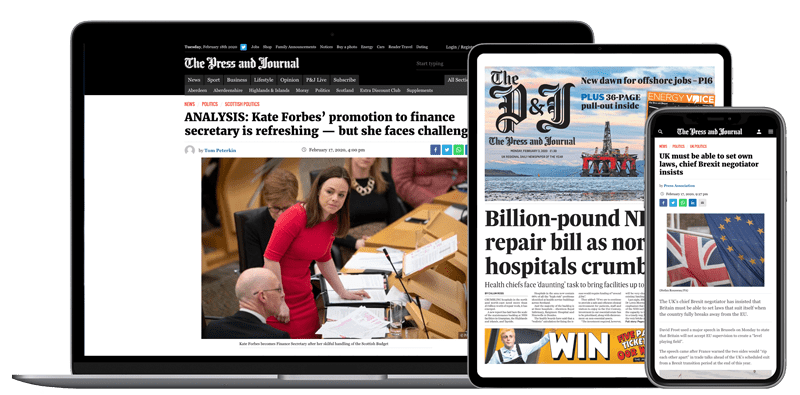 Help support quality local journalism … become a digital subscriber to The Press and Journal
For as little as £5.99 a month you can access all of our content, including Premium articles.
Subscribe