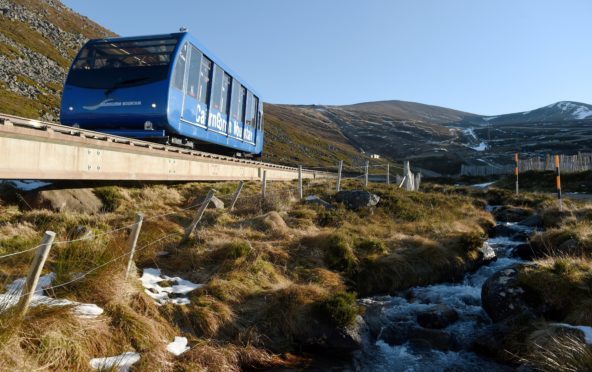 More than £1million has been spent in preparation of repairing the stricken Cairngorm funicular – despite its future still hanging in the balance.
Highlands and Islands Enterprise (HIE) has yet to decide if it will repair the mountain railway, which was taken out of service almost two years ago amid safety fears, or remove it completely.
But it has now emerged that more than £1million has already been spent on preparations for the project, such as detailed designs and pre-construction work.
The Scottish Government-funded agency, which owns Cairngorm Estate and its struggling winter sports resort, is due to make a final decision on the funicular's future in the coming weeks
Built at a cost of £19.5m and opened in 2001, the 1.2-mile railway has been out of action since September 2018, after concrete supports were found to have become unsafe. Estimates put the cost of repairs at £10-15m and removal at up to £13.3m.
The spending on preparations was revealed in a list of HIE's funding approvals between January and March this year.
An HIE spokesman said: "These approvals relate to potential reinstatement of the funicular, should that be the approved option.
"The funding approval for up to £760,753 was for the detailed design of the option to repair the funicular. This included project management, surveying, structural engineering services, impact assessments and design services in a contract led by Pick Everard.
"The approval of up to £286,486 is for costs associated with progressing pre-construction activities in relation to the proposed strengthening works to the funicular.
"This work by Balfour Beatty includes procuring estimates for structural works, design drawings and methodologies to support a detailed planning application, and extraction and reinstatement of funicular bearings."
HIE's funding approvals list also included £1.28m, earmarked for Cairngorm Mountain (Scotland), the business set up by the agency after the company it appointed in 2014 to run the resort went into administration shortly after the funicular was taken out of service.
Last night, Highlands and Islands MSP Edward Mountain said: "Until we know what the exact plans are regarding the Cairngorm Mountain and repairs to the funicular, it is impossible to know the true costing.
"HIE needs to be completely open and transparent about providing information and I am waiting very carefully to make sure that HIE spends taxpayer's money wisely."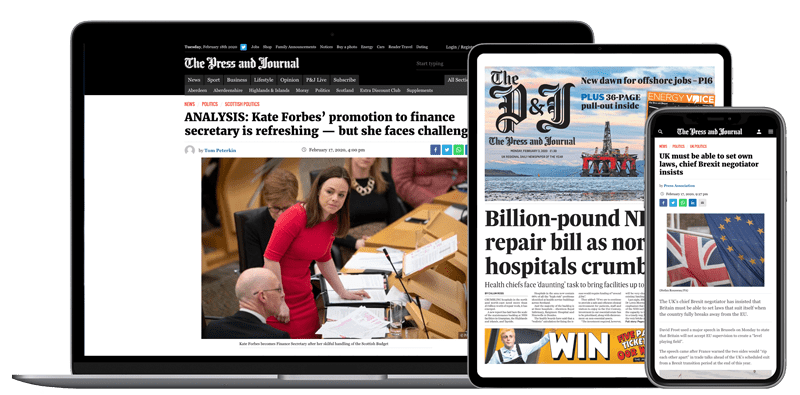 Help support quality local journalism … become a digital subscriber to The Press and Journal
For as little as £5.99 a month you can access all of our content, including Premium articles.
Subscribe