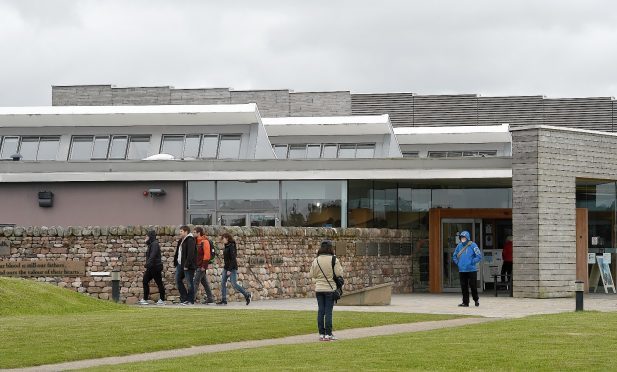 Play parks, cafes and visitor centres operated by the National Trust for Scotland have reopened as the charity works to recoup £28 million in lost income.
Culloden Visitor Centre in Inverness and the Playful Garden at Brodie Castle in Moray welcomed their first trickle of visitors on Saturday.
Dozens of gardens and estates operated by the Trust were formally reopened to the public last month as the Scottish Government began lifting lockdown restrictions, and the return of indoor attractions at north landmarks has been hailed as a sign of progress.
Phil Long, the newly appointed chief executive of the National Trust for Scotland, last night appealed for locals to visit the spots to make up for the lack of international guests.
He said: "Many of our gardens and estates have been open since the start of July and it's fantastic that we're now able to reopen play parks and our brilliant visitor centres at more properties.
"With the threat of Covid-19 still very much at the forefront of our opening strategy, our teams have worked extremely hard to make the necessary adjustments at properties to keep visitors and staff safe. We ask anyone visiting to please stick to the latest guidance on hand hygiene and social distancing.
"At this time of year, our visitor centres are usually packed with tourists learning about Scotland's fascinating history and while we won't be expecting many international visitors, we do hope to see people from across the country discovering our places and learning about the work we do to care for them."
On the west coast, visitor centres and cafés at the Trust's countryside sites have also begun welcoming visitors back.
The visitor centres at Glencoe and Glenfinnan will be open from Wednesday to Sunday.
In Wester Ross, visitors to Inverewe Gardens can also make trips to the Bothy café and visitor centre as it reopens from Wednesday through to Sunday.
Officials have now launched their Save Our Scotland appeal to help raise £2.5m to keep the Trust afloat and preserve Scotland's built and natural heritage.
Mr Long added: "It's a late start to the summer holidays for many, but we're really looking forward to welcoming back visitors of all ages.
"We hope to be making further announcements on our built places reopening as soon as we are able to open them safely and would like to thank all our members and donors who have continued to support us during this crisis."