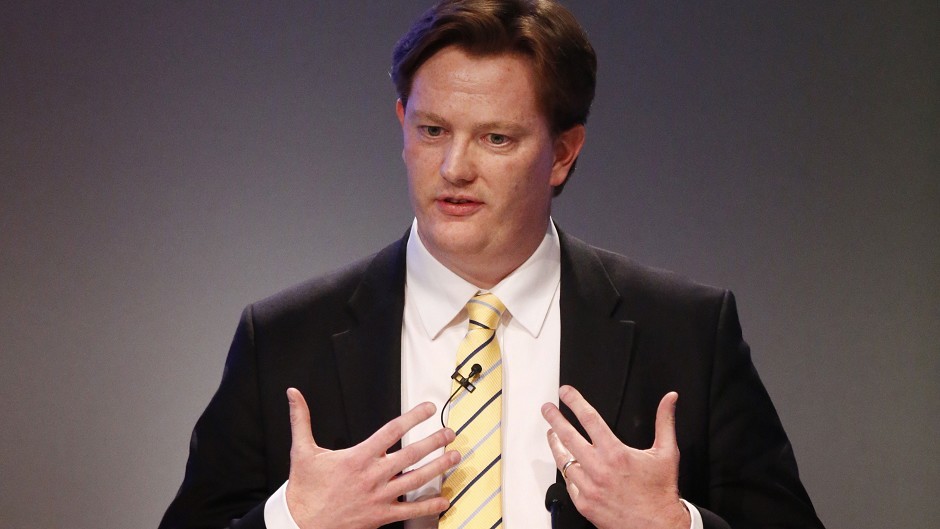 Chief Treasury Secretary Danny Alexander has dismissed a poll claiming he is on course to lose his Highland seat.
The Liberal Democrat also defended the under-fire business secretary Vince Cable as he moved to try to draw a line under a row engulfing the top of the party.
Lord Oakeshott, a key ally of Mr Cable, quit the Lib Dems on Wednesday in the wake of poor European election results and what some believe to be a botched coup attempt against leader Nick Clegg.
The peer commissioned and released a series of polls, including one from Mr Alexander's Inverness, Nairn, Badenoch and Strathspey constituency.
It showed that the SNP would take the seat from the Lib Dems if there was an election tomorrow, with Labour pushing Mr Alexander into third.
Speaking about the ICM survey of 500 people for the first time, the MP said yesterday: "I haven't seen a more useless opinion poll in my time, it was constructed by a malicious peer trying to damage the Liberal Democrats, and I think we should take it with a very heavy pinch of salt.
"I'm content to stand on my own record in my own constituency and I think I will get very strong support at the next general election, and I look forward very much to serving in parliament and I hope in government too in the next parliament."
Defending Mr Cable, he added: "I think Vince has done an absolutely fantastic job for the party and for the country as business secretary.
"Vince has been clear about all of this, I think his statement has put an end to all that sort of speculation.
"I think what we have to do now is make sure as a party that we're united, we cut out all this nonsense and get on with the important job, which is to explain with renewed vigour to the British people the difference that we're making, how the economic recovery would not be happening without the Liberal Democrats, how the millions of people would not be having their taxes cut without the Liberal Democrats."