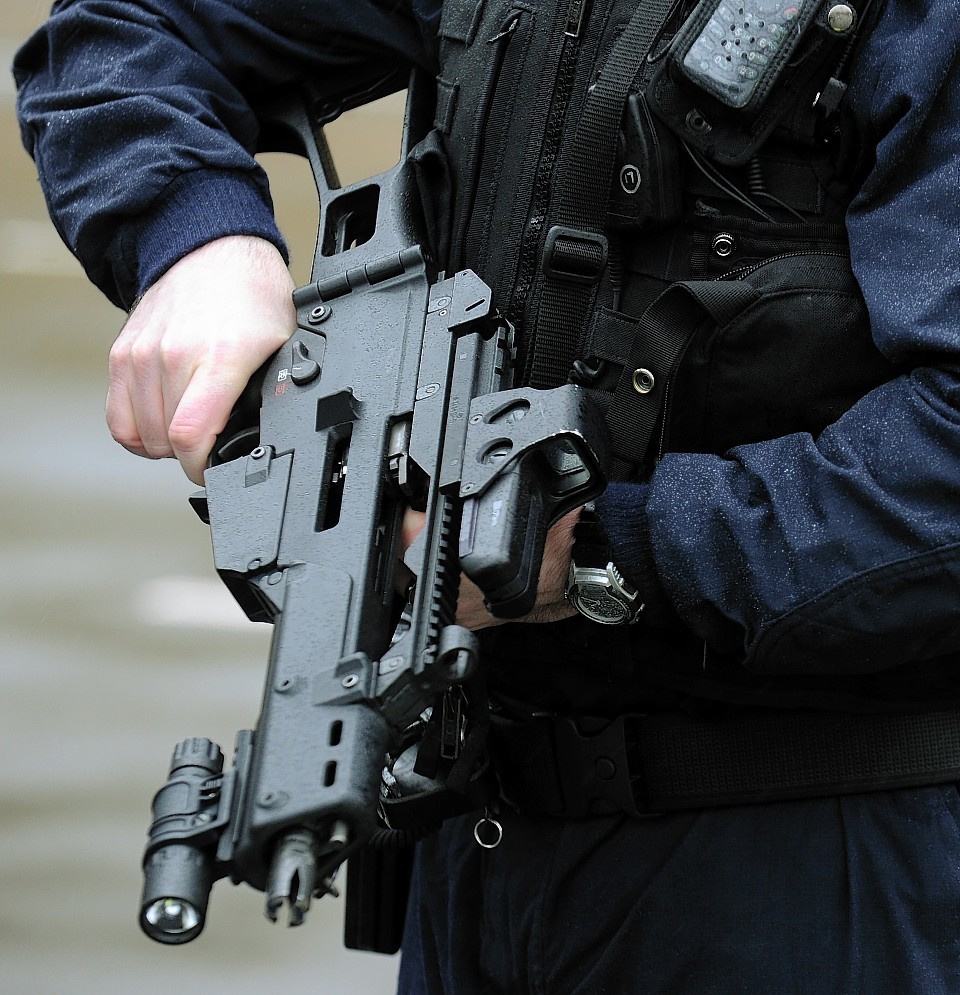 An influential Holyrood committee has launched an investigation into why armed police officers are patrolling the Highlands.
The justice sub-committee on policing agreed to grill Police Scotland and the Scottish Police Authority about the controversial tactic after a former officer turned MSP raised concerns.
Members backed a proposal calling for "further information on the decision to allow a number of armed response vehicle officers to carry sidearms".
It is understood that officers are allowed to wear guns on their hips, not simply keep them in a locked box in a car.
Highland Independent MSP John Finnie said: "The committee considered my request to examine the changed policy which sees armed police officers deployed on our streets at routine incidents.
"So long as the police hide behind the confidentiality of the information underpinning their risk assessment they say justifies this change, there is nothing to prevent large numbers of officers being armed, with elected politicians simply being told the reason is 'confidential'.
"I don't think that's any way to police a liberal democracy."
Mr Finnie, who along with other MSPs discussed the issue with Assistant Chief Constable Bernard Higgins last week, said the committee would decide what further action to take after it received information from the police authorities.
Highland MP Danny Alexander is among a number of politicians horrified that officers are regularly carrying guns.
"This investigation into the serious culture change going on in Police Scotland is welcome," he said.
"It is vital that we discover who is policing the decisions that the new centralised police force is taking.
"The public want to know why officers are now allowed to routinely carry firearms, who made that decision and what oversight exists to make sure policing really is by consent."
Justice Secretary Kenny MacAskill has said Police Scotland had 275 officers – about 1.6% of the force – authorised to carry guns on a daily basis.
He claimed the tactic was "necessary" in today's society to enable officers to deal with situations which could become human tragedies.
Police Scotland assistant chief constable Bernard Higgins said the force was committed to keeping people safe across the country.
"Our very small number of highly trained armed police officers play a vital role in this," he added.
"In the past few days they have not only attended incidents where their skills were used safely and effectively, but they have even helped save lives in different circumstances.
"In Dumfries last week officers from an armed response vehicle rescued a 14-year-old girl who had fallen into a river."
Mr Higgins said he had a "productive" meeting with Mr Finnie and other MSPs last week and explained the rationale behind the decision.
"While there was not a wholehearted agreement between us there was mutual acknowledgement, respect and understanding for each other's position," added the police chief.
"Policing in Scotland is, and always will be, community based and focused on the needs of our communities.
"All our officers' work towards addressing community concerns and our firearms officers support this."
Mr Higgins said there were no plans to increase the number of dedicated firearms officers in Scotland.
He added that any suggestion that the public are less willing to engage with armed officers was "simply not borne out".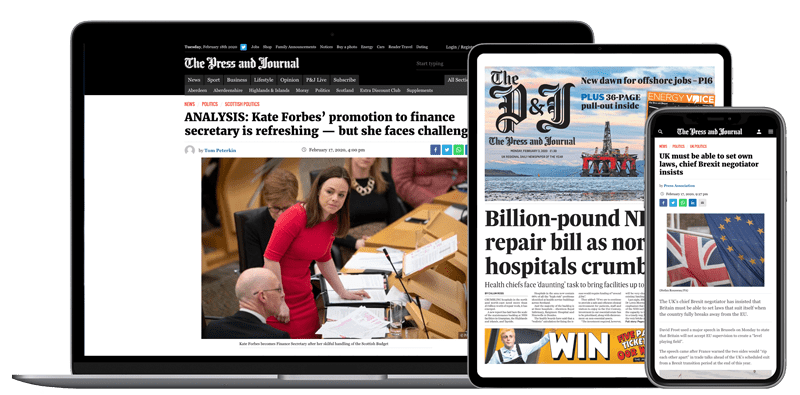 Help support quality local journalism … become a digital subscriber to The Press and Journal
For as little as £5.99 a month you can access all of our content, including Premium articles.
Subscribe