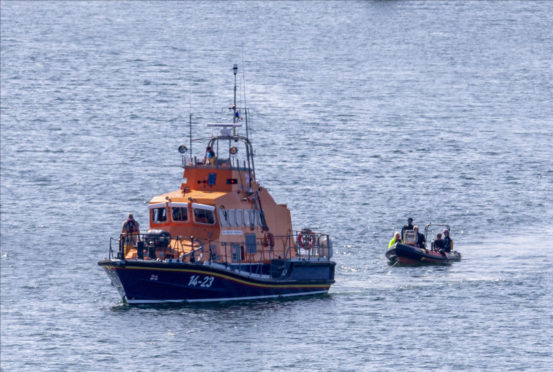 A Bernese Mountain dog has been rescued by Oban Lifeboat marking the end to an extremely busy weekend for lifeboat crews in the north.
Oban Lifeboat were called into action three times in less than 12 hours, rescuing nine people stranded across the region.
In the early hours of this morning the team were called to rescue a yacht at risk of capsizing in the Tinkers Hole anchorage at the western tip of the Ross of Mull.
Arriving on scene at 2am the crew found the yacht grounded after dragging its anchor, resulting in the two crew members to abandon ship and head for the shore.
A spokesman said: "It was clear that the yacht was well aground and in danger of capsizing at any moment."
Crew members launched the lifeboat's daughter craft to assess the vessel's damage and recover the individuals, who were wet, cold and in shock.
Two further passengers were stranded on a nearby island alongside their Bernese Mountain dog following an evening of camping.
After successfully locating the other group members, the crew secured the yacht with running ropes ashore to ensure it did not drift free, before setting sail for the long journey back to Oban; arriving at port by 6.30am.
The incident concluded a hectic day for the crew, marking their third incident in a matter of hours.
Oban Lifeboat 'Mora Edith MacDonald' was first requested to launch at 2.23pm on Sunday to assist a six metre dive RIB which became stranded after suffering engine failure at the south end of Kerrera, leaving five passengers stranded aboard.
Arriving at the scene just 16 minutes later, the crew established a tow line before escorting the vessel back to Port Beag slipway in Oban.
The crew were later alerted to reports of a person in the water however it was later confirmed they were safely ashore.
Meanwhile, independent Findhorn-based lifeboat Miro (Moray Inshore Rescue Organisation) was also exceptionally busy over the weekend with four callouts – the equivalent of nearly a quarter of its launches during the whole of 2019.
Crews were called to Nairn's East Beach on Saturday afternoon following reports of a person in difficulty in the water but were stood down when they got to safety themselves.
However, before the vessel could return to base they were again tasked with returning to Nairn as a precaution after a rider fell off their horse at the Old Bar.
The lifeboat was also launched twice on Sunday as a precaution but was not needed at either incident.
Miro operations manager Peter Mackenzie said: "Understandably, people want to enjoy the beach and the coastline, especially if they are fortunate enough to enjoy a spell of good weather.
"Whilst we want everyone to enjoy our coastal waters and beaches, I would urge everyone to be safe and be aware of the currents and tides as their strength and speed can often take people by surprise."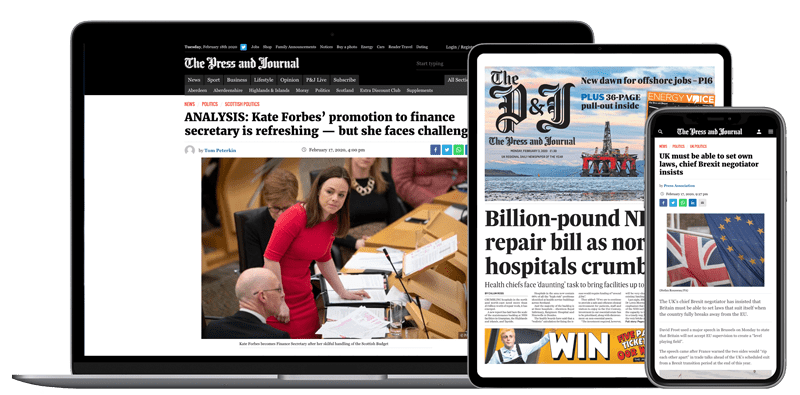 Help support quality local journalism … become a digital subscriber to The Press and Journal
For as little as £5.99 a month you can access all of our content, including Premium articles.
Subscribe