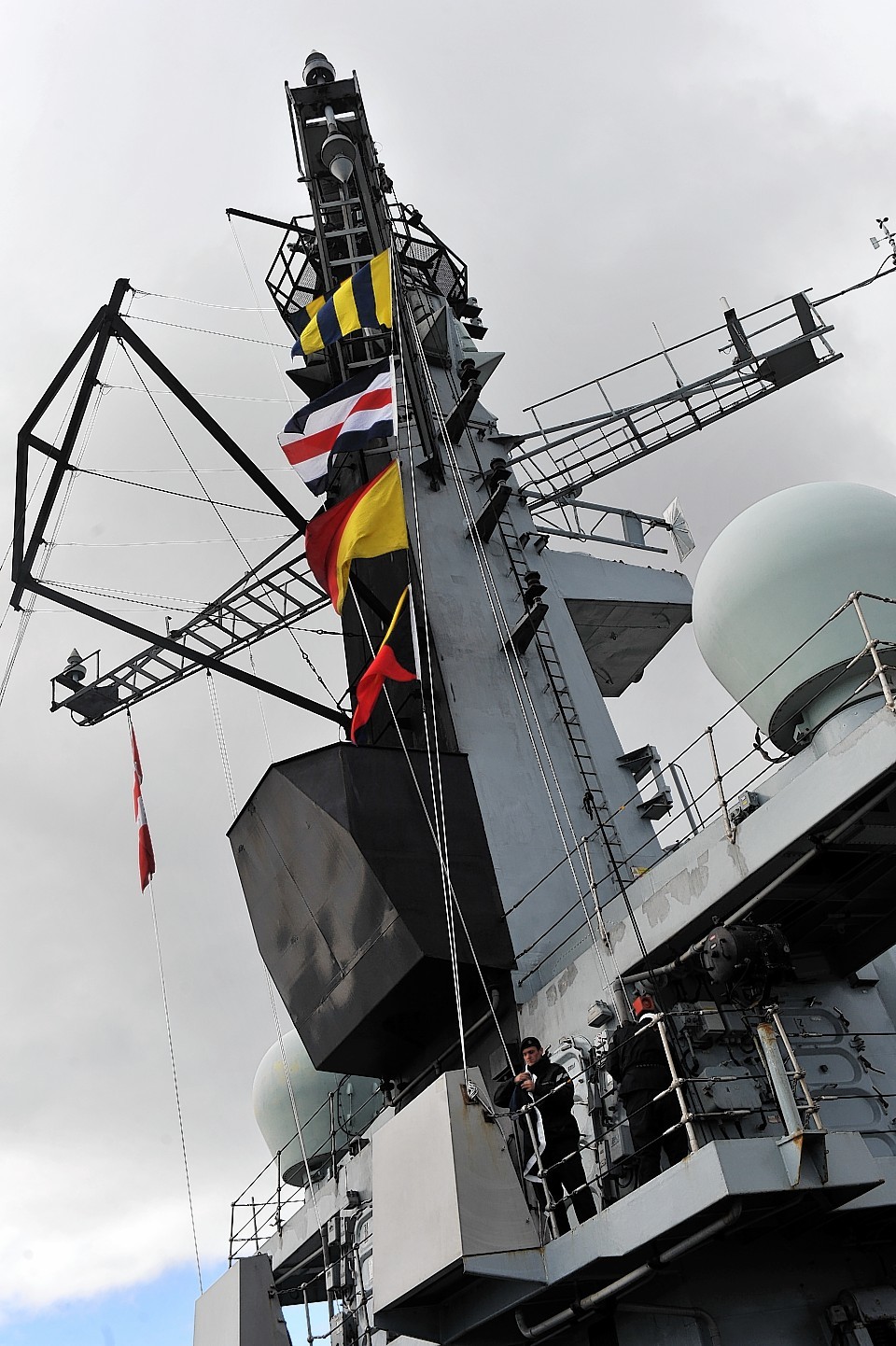 Sutherland's own warship is almost ready to make waves again as a complete overhaul nears completion.
HMS Sutherland is getting more ship shape by the day, as she passes the halfway point of her refit.
The Type 23 frigate has been out of action since October 2013 and out of the water since the following month.
It is part of a 11 month revamp in her home base of Devonport on the south coast of England.
But it is now back in the water after her dry dock was flooded again.
The boat – nicknamed the Fighting Clan – has visited its affiliated county several times in recent years, with the most recent visit just over a year ago in April 2013, when she docked at Invergordon.
Sailors from the ship hosted a reception on board the ship when it docked at Admiralty Pier welcoming local dignitaries and sea cadet groups on board.
They also took part in a number of sporting fixtures, taking on Brora Rangers at football and Ross/Sutherland RFC at rugby.
And bosses at the Royal Navy say its refit will ensure many more visits to come, with the overhaul set to double the ship's 18 years in service so far.
Lieutenant commander Jon Boughton, 33, HMS Sutherland's weapon engineer officer said: "It's an amazing transformation since I joined the ship in January.
"Back then she was stripped to bare steel and covered in pipes and cables.
"Now you can see the amazing job the company has done on her hull."
The paint job Sutherland has received is not merely a cosmetic touch – the new coating is more resistant to marine organisms attaching themselves to the hull, and slowing Sutherland's progress.
A new sonar dome on the bow has been fitted to give its crew a better view of the surrounding area.
The work is being carried out jointly by defence firm Babcock International and a kernel of the ship's company who have stayed with or joined the frigate for the refit.
The revamp is due to be completed by the end of the year.