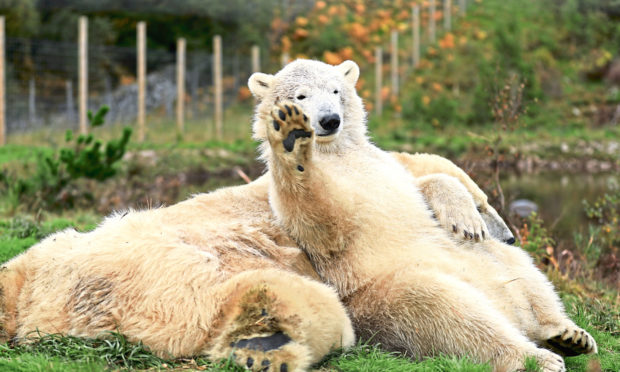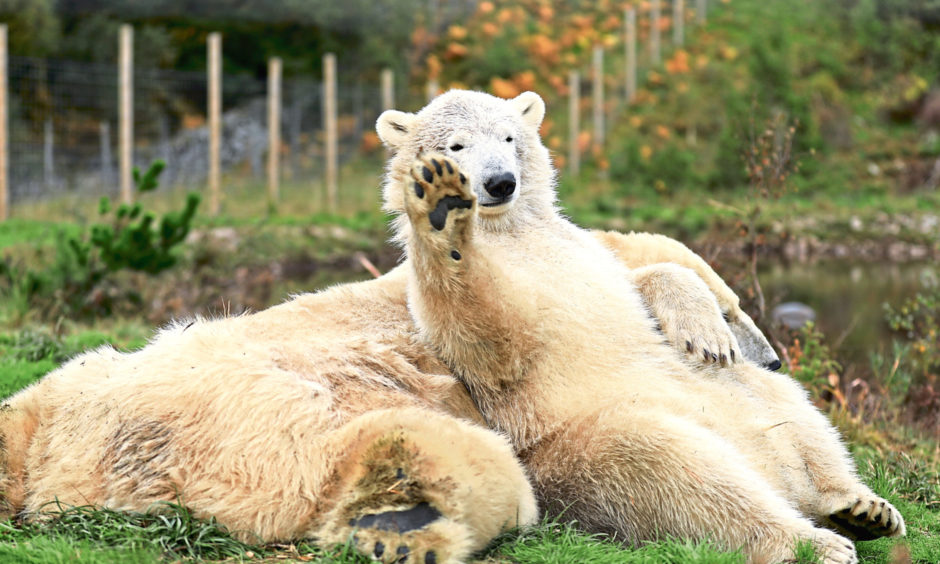 The first polar bear cub born in the UK for 25 years will move from his north home to England, it has been revealed.
The Royal Zoological Society of Scotland (RZSS) said star attraction Hamish will move from his home at the Highland Wildlife Park (HWP), near Kingussie, to Yorkshire Wildlife Park (YWP) at the end of October.
Hamish made history when he was born on December 18, 2017. He will move to his new home following a recommendation from the European Endangered Species Programme.
GALLERY: Hamish is leaving the Highlands… We take a look back at our favourite pictures of everyone's favourite polar bear
Keepers said the animal, which has been a favourite with visitors since he first emerged from his cubbing den in March 2018, would be missed but that it is now the right time for him to leave mum Victoria.
Senior animal keeper Rachel Williams said: "In the wild, polar bear cubs will stay with their mothers for two to three years, so this is a natural time for Hamish to be moving on and I'm sure Victoria will appreciate some peace and quiet.
"It has been an incredible two and a half years watching him grow and he will be missed by everyone here at the park.
"There's still time for visitors to come and say goodbye before Hamish leaves at the end of October, he is still a very playful bear."
VIDEO: Meet Hamish! Polar bear cub gets his new name after public vote
Dr Matt Hartley, YWP's Head of Animals, said: "We are delighted to be welcoming Hamish to Project Polar where he will join our other male bears."