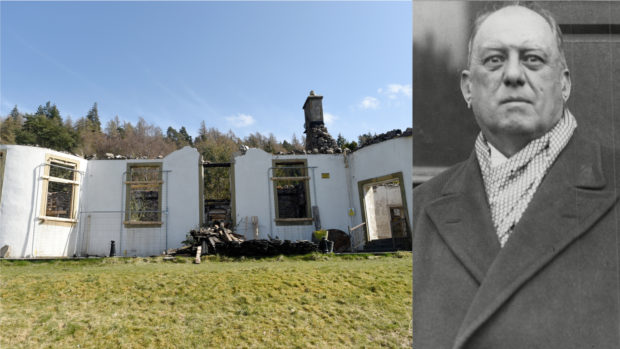 A 48-year-old man who was fascinated by Aleister Crowley kept visiting the ruins of Boleskine House and terrorising a couple there.
The infamous property, on the shores of Loch Ness, suffered devastating fire damage in 2015 and again in 2019.
A foundation was set up to restore the building with two people, Kyra and Keith Readdy, living in the Old Gate House and supervising the £1.2million restoration project.
But Inverness Sheriff Court heard that a constant visitor to the site was homeless drug addict and alcoholic Panagiotis Pierrakos.
On May 15, Pierrakos was seen on the old military road walking towards Boleskine, previously owned by Led Zeppelin guitarist Jimmy Page. Because of previous visits, police were informed.
Fiscal depute Pauline Gair told Sheriff Eilidh Macdonald: "The history of the house seems to be an attraction, especially to occultists who followed the activities of Aleister Crowley at the beginning of last century.
"The couple heard a knock at the door during the evening and Pierrakos had a jumper which had been sitting in the porch.
"Mr Readdy tried to grab it, but Pierrakos squared up to him and pushed his way in, knocking over Mrs Readdy.
"Mr Readdy managed to get him out of the house and Pierrakos made his way up to the ruins to an area known as Room 1 where he was arrested."
Pierrakos then twice broke bail conditions not to approach the Gate House before another incident on July 17.
Mrs Gair said he again returned to the Boleskine and stood staring in the Room 1 area once more.
When police approached him, he threw a punch, missing one officer before he was grappled to the ground and handcuffed.
Pierrakos admitted stalking the Readdys, two charges of assault, two of bail breaches, one of police assault and resisting arrest.
Defence solicitor Natalie Paterson said her client had an alcohol and drug problem which he was keen to overcome with help.
Sentence was deferred until August 31 for an initial drug treatment assessment and Pierrakos was once more remanded in custody.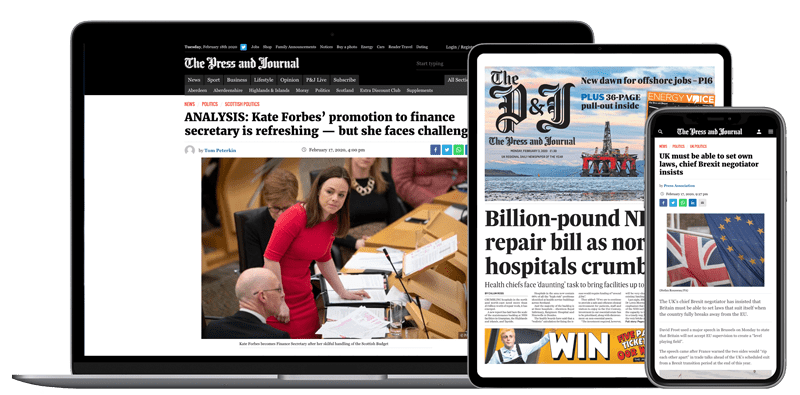 Help support quality local journalism … become a digital subscriber to The Press and Journal
For as little as £5.99 a month you can access all of our content, including Premium articles.
Subscribe