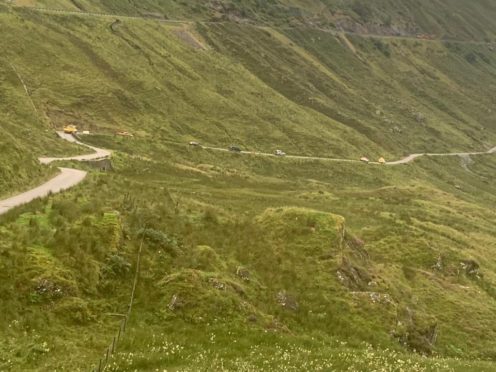 An overnight closure is being imposed on a north diversion route as works to repair the Rest and Be Thankful continue.
The Old Military road was hindered by the landslip on August 4 which brought down 6,000 tonnes of debris onto the A83 trunk road amidst heavy rain showers.
The diversion route, which saves motorists from a near 60-mile detour, will be closed from midnight tonight through to 4am to allow teams to address one of the bends on the road which is in need of repair.
Motorists will be diverted via the A83, A82, A85 and A819 during this time.
The closure comes as Met Office forecasters issue a yellow weather warning for further heavy rain showers across parts of Scotland between 1pm and 9pm tomorrow.
Heavy rain on the way for the Highlands as Met Office issues warning for tomorrow
Officials are warning weather conditions could lead to further closures of the route.
Eddie Ross, BEAR Scotland's North West Representative said:  "Teams have worked continuously over the weekend to carry out repairs to the A83, with work beginning on installing the culvert beneath the A83.
"The Old Military Road has been operating well as a local diversion route but will close for a short four hour period overnight tonight to allow us to safely resurface a small section of the route at one of the sharp bends which will ensure it remains safe for road users.
"Safety remains our top priority and we're paying close attention to the weather forecast given tomorrow's weather warnings for heavy rain across parts of Scotland. We'll take a decision tomorrow as to whether the OMR can safely remain open on Tuesday night."
The Rest and Be Thankful has remained closed for almost two weeks as workers from road management and maintenance organisation Bear Scotland work around the clock to complete a programme of repairs, in an effort to safely restore the road and embankment to working order.
He added: "As ever we thank the local community and all road users while we do everything we can to repair the A83 after last week's landslip.  Argyll remains very much open for business and we advise all road users to plan their journey's in advance by checking the Traffic Scotland website for information."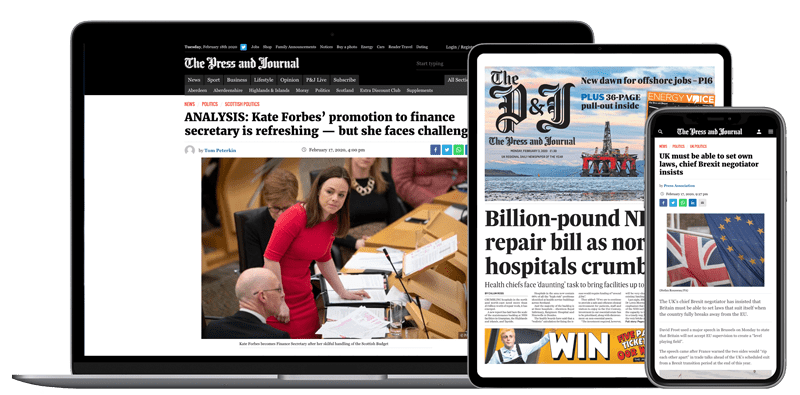 Help support quality local journalism … become a digital subscriber to The Press and Journal
For as little as £5.99 a month you can access all of our content, including Premium articles.
Subscribe