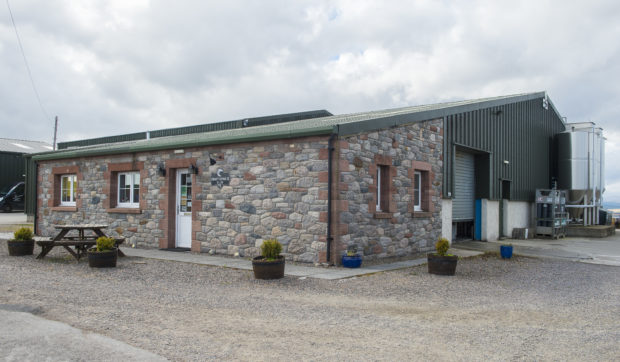 The owners of a Highland brewery have been left devastated following a break-in at their Black Isle shop.
Thieves smashed their way into Cromarty Brewing Company's premises in Davidston overnight, leaving a path of destruction in their wake.
A series of goods were taken from the property including electrical items and cash from the till after the culprits kicked in the rear door of the rural property.
Brewery founder Craig Middleton said he first realised the scale of destruction after seeing the back office door "caved in".
He said: "It's awful as you don't expect that sort of thing out here.
"It makes you feel unsafe. It's a horrible feeling and now you are left worried it's going to happen again.
"As well as cash, they took the things they knew were worth money, like electronic items.
"We have lived here all our lives and there have never been a huge spate of break-ins, but lately we are hearing of more and more break-ins and of farms having things taken."
Mr Middleton says they are working to have the shop open again as soon as possible.
He has urged anyone with information to come forward, adding: "Nobody likes to see this in their local community."
Councillor Jennifer Barclay said: "I think we are going through a terrible time with things happening in the area.
"I'm quite disgusted and saddened that such things are happening so close to home.
"Its so sad as we don't have that many business like the Cromarty Brewery, started by local people who have lived their all their lives and belong to the area.
"These things must knock them back terribly."